Burger King Explains Net Neutrality With Whoppers
You guys know that Net Neutrality is more than just a hashtag, right? Burger King knows, and wants YOU to know, too.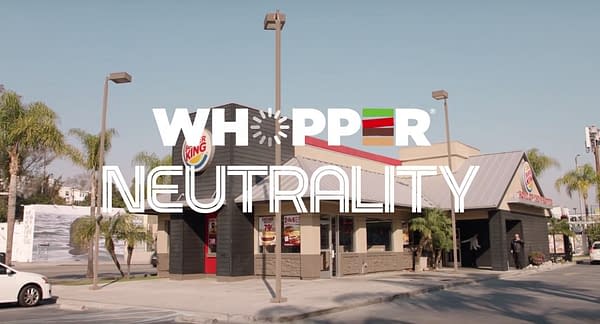 You may recall back in December Net Neutrality was repealed, which means that Internet providers can block and/or slow down websites based on…their mood for the day? The speed really isn't the main issue, but I digress.
An example- let's say you live in the Bible Belt, and your local interwebs provider company Jeddidah.net doesn't like that you watch porn. They can, without any cause or reason, block your favorite sites because they don't like them and/or slow your browsing and loading to a crawl unless you pay them a nominal fee. That nominal fee would be set by the provider, think of it like Mafia 'protection' money in the worst of circumstances, with no real sense of regulation of those fees in rural areas.
Anyhow, the FCC Chairman Ajit Pai (a Republican) led the House vote which decided that this is ok with them. The Senate is, even know, saying that they are one vote shy to pass a Senate resolution of disapproval and overturn the ruling (thank you Minority Leader Schumer!).
This brings us to Burger King.
Somehow, the fast-food chain came up with this brilliant stunt of changing their burger business to reflect what a world without Net Neutrality would be like:
"I just want a f*cking burger," one guy says.
So do we, man, so do we.