Captain Marvel Screenwriter Talks About The "Action-Comedy" Tone
The junket for Tomb Raider was this weekend and one of the benefits of that, as Marvel fans, is that people were able to hit up screenwriter Geneva Robertson-Dworet for some details about the movie. Entertainment Weekly didn't get any story details out of Robertson-Dworet but she did talk about the tone of the movie. However, the tone of Captain Marvel comes from the fact that the tone of Tomb Raider changed as the project as went.
"The mandate I got when I first signed on to the project [Tomb Raider] was that we were doing something much more in the tone of sort of…. a fun action-comedy," she remembers. "My original Lara was very sassy, and then, over the subsequent drafts as Alicia gained more creative control, she wanted it to be much more serious."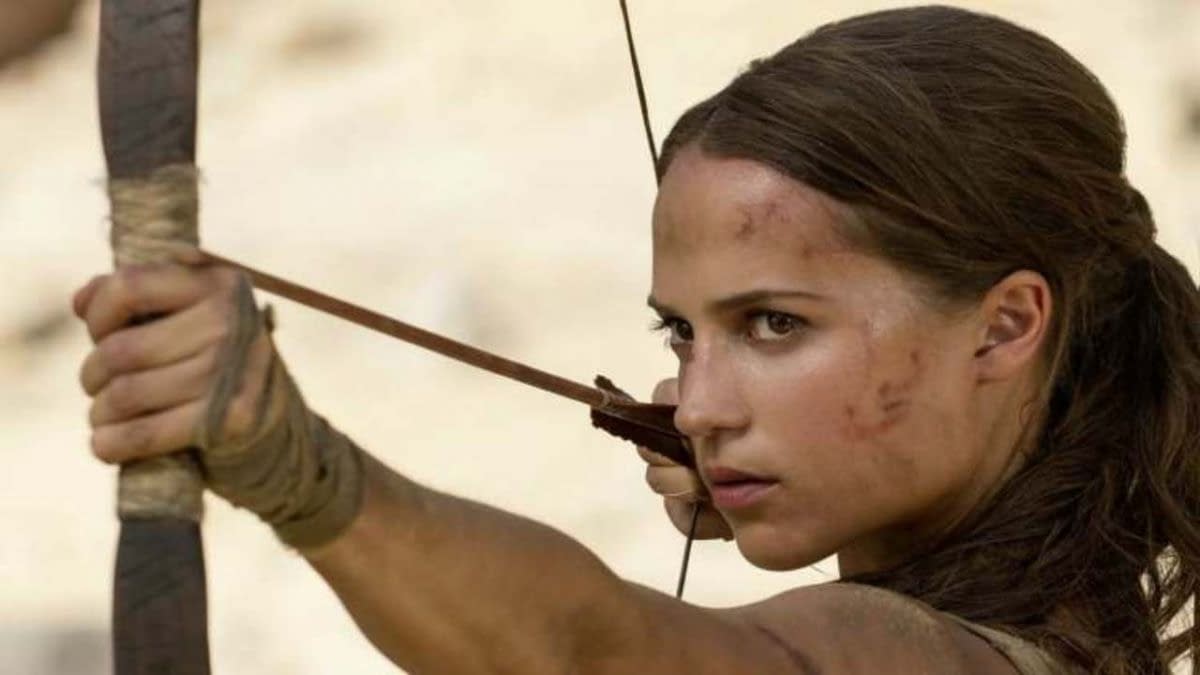 That tone was lost in Tomb Raider but that just meant she got to put more of it into adapting Carol Danvers for the big screen.
"Captain Marvel has a very funny voice, and it's more of an action-comedy, more like what we were talking about doing in the first draft I wrote for Tomb Raider…. [but] that tone survived in Captain Marvel," she explains, noting that her work on Tomb Raider began in the fall of 2015, well before she boarded the MCU project. "I love funny female characters, so as Tomb Raider got more serious, I got even more committed to the idea of Captain Marvel being hilarious."
The idea of Carol being a funny character is not something out of the blue though as long time comic fans can attest. The character has been through hell (we're looking at you The Avengers #200) but she's always been a funny character. That is something Robertson-Dworet wanted to bring to the script.
"That's not just me inventing that," she continues. "Carol Danvers is one of the funniest comic book characters. She's so sassy, she's such a smartass, she won't take sh— from anyone, and the comic books do an amazing job at capturing that voice, and it was important that the entire Captain Marvel creative team [kept to that]." The landscape has changed a bit since Robertson-Dworet began writing Captain Marvel. In that time we saw Wonder Woman become a huge smash hit and one of the reasons it was a hit was that it resonated with women on a visceral level. Robertson-Dworet credits Captain Marvel co-director Anna Boden with helping bring that vision to life in a genuine way for their movie.
"Certainly we were writing after Wonder Woman had come out. We already saw one example of what a superheroine looked like on screen," Robertson-Dworet says. "So we wanted to carve our own path and make sure we weren't retreading the same territory, and showing all facets of what women are capable of."
Robertson-Dworet is hoping to bring something new to the genre with Captain Marvel. We've had funny superheroes but it's usually the women that have to play the straight man in those movies. Hope Van Dyne and Scott Lang in Ant-Man is a prime example but this time a woman is front and center.
"I'm hoping that sassy, funny superhero [in the film] is something people haven't seen before, and that they're going to be excited to see in Carol Danvers," Robertson-Dworet finishes. "A lot of the great Captain Marvel comic books really broke ground with Carol Danvers' voice, and that's something we want to continue with the movie."
Carol has a very dedicated fanbase that are sitting on the edge of their seats waiting for this movie to come out. If Robertson-Dworet has really managed to capture her voice then we're in for a real treat next year.
Captain Marvel, directed by Anna Boden and Ryan Fleck, will also star Brie Larson, Jude Law, DeWanda Wise, Gemma Chan, Samuel L. Jackson. The film is set for release on March 8th, 2019.