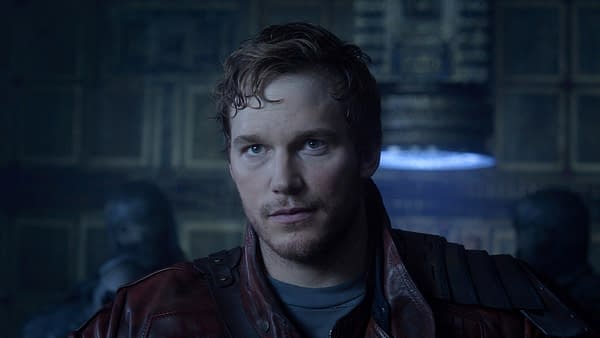 Joining the chorus of voices of people calling out for better representation in Hollywood, Chris Pratt weighed in on the movie industry's diversity crisis via an interview in Fitness Magazine. "I don't see personal stories that necessarily resonate with me, because they're not my stories," said Pratt in the interview, excerpted on People.com. "I think there's room for me to tell mine, and probably an audience that would be hungry for them."
By "his" stories, the international celebrity and star of such big budget film franchises as Guardians of the Galaxy and Jurassic World is of course referring to average blue collar Americans, saying, "The voice of the average, blue-collar American isn't necessarily represented in Hollywood." We can all probably agree with Chris Pratt that "average blue-collar Americans" simply aren't represented enough in pop culture, for one thing, because all the actors who would be normally be available to portray them on screen are too busy portraying Asian characters in adaptations of Japanese manga.
Pratt goes on to lament the political divide in America, claiming that Chris Pratts are also not represented in politics. "I really feel there's common ground out there that's missed because we focus on the things that separate us. You're either the red state or the blue state, the left or the right. Not everything is politics. And maybe that's something I'd want to help bridge, because I don't feel represented by either side."
Hopefully Chris Pratt will get to work on solving all the world's problems soon. He's already written "a script that's very personal about my life," which could very well be the project that will singularly end bigotry and discrimination once and for all, but he doesn't feel like actually making the movie because he wrote it "almost more as an acting exercise than something I'd produce." So it looks like the reason Chris Pratts are so underrepresented in Hollywood is, shockingly… Chris Pratt!
EPILOGUE:
Never let it be said that Chris Pratt isn't willing to "take the L."
That was actually a pretty stupid thing to say. I'll own that. There's a ton of movies about blue collar America. https://t.co/DclYfNsiv3

— chris pratt (@prattprattpratt) April 21, 2017
Enjoyed this article? Share it!