Disney's live-action Mulan film has cast Yoson An to play Mulan's romantic interest in the new adaptation.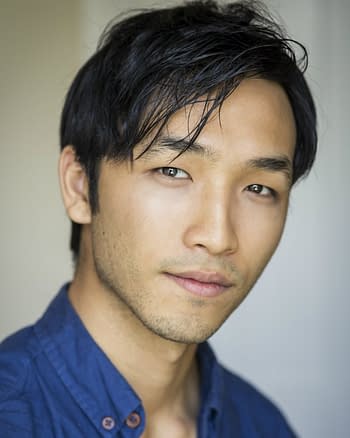 An was born in China but moved to New Zealand at a young age. He'll be appearing later this year in Peter Jackson's Mortal Engines. Considering the film is being directed by fellow Kiwi Niki Caro, it might explain how he was on her radar. According to his profile on Auckland Actors his special skills include a black belt in karate, powerlifting, and my personal favorite — golf.
He will star as a new character (well, new from the animated feature), Chen Honghui. Unlike Li Shang from the animated film, Chen will be an ambitious young recruit. He'll play opposite Liu Yifei, who is Mulan.
The remake also boasts some serious Chinese star power, including Jet Li as the emperor of China, Gong Li as the main villain, who is a witch (guess we won't be defeating any Huns), and Donnie Yen as Mulan's mentor.
I don't know about you, but I'm certainly wary of Disney stripping away Mulan's independence. The whole story is Mulan saves China, not Mulan AND [fill in the blank male name] save China… Ironically in most interpretations of the original poem there is no love story. Even in the animated version one could argue that romance barely enters into the equation (maybe at that very end bit). In one interpretation she actually teams up with a fellow woman warrior… I would pay good money to see that version.
Mulan is set to release in March 2020.
Enjoyed this article? Share it!