It looks like Rocky and Drago are going to have a rematch. There has been a surprising amount of news surrounding Creed II lately considering the radio silence that has been blanketing the production for several years now. Sylvester Stallone has been posting a lot of teases on social media regarding the series and the latest one to come out was that Dolph Lundgren would be returning as Ivan Drago in some capacity.
If this video is anything to go by we have confirmation that we are getting Rocky vs Drago in in Creed II. Lundgren posted a video to instagram of himself working out with some very blatant hashtags that indicate he's getting pumped up for the movie.
Creed was a hugely popular movie that deserved more credit at the time. It helped solidify Michael B. Jordan and director Ryan Coogler as the superstars they are today. It also helped push the amazing Tessa Thompson into the mainstream and now the three of them have joined the Marvel Cinematic Universe along with Stallone.
We still don't know much about Creed II or even when we're going to see it. It's been almost two years since the first movie so there a good chance we won't see Creed II until 2019 or 2020.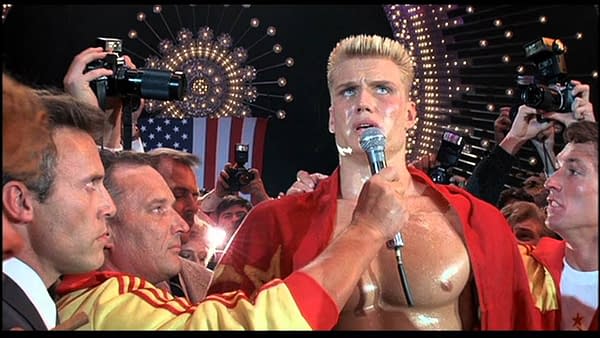 Enjoyed this article? Share it!