The First Poster for BlacKkKlansman Pulls Zero Punches
It's pretty obvious that director Spike Lee and producer Jordan Peele don't want there to be any debate about the upcoming Focus Features production BlacKkKlansman. The trailer is already doing a great job of that by ending with David Duke chanting "America first" to a crowd of screaming Ku Klux Klan members. Now we have the first poster, and it's also lacking in subtlety.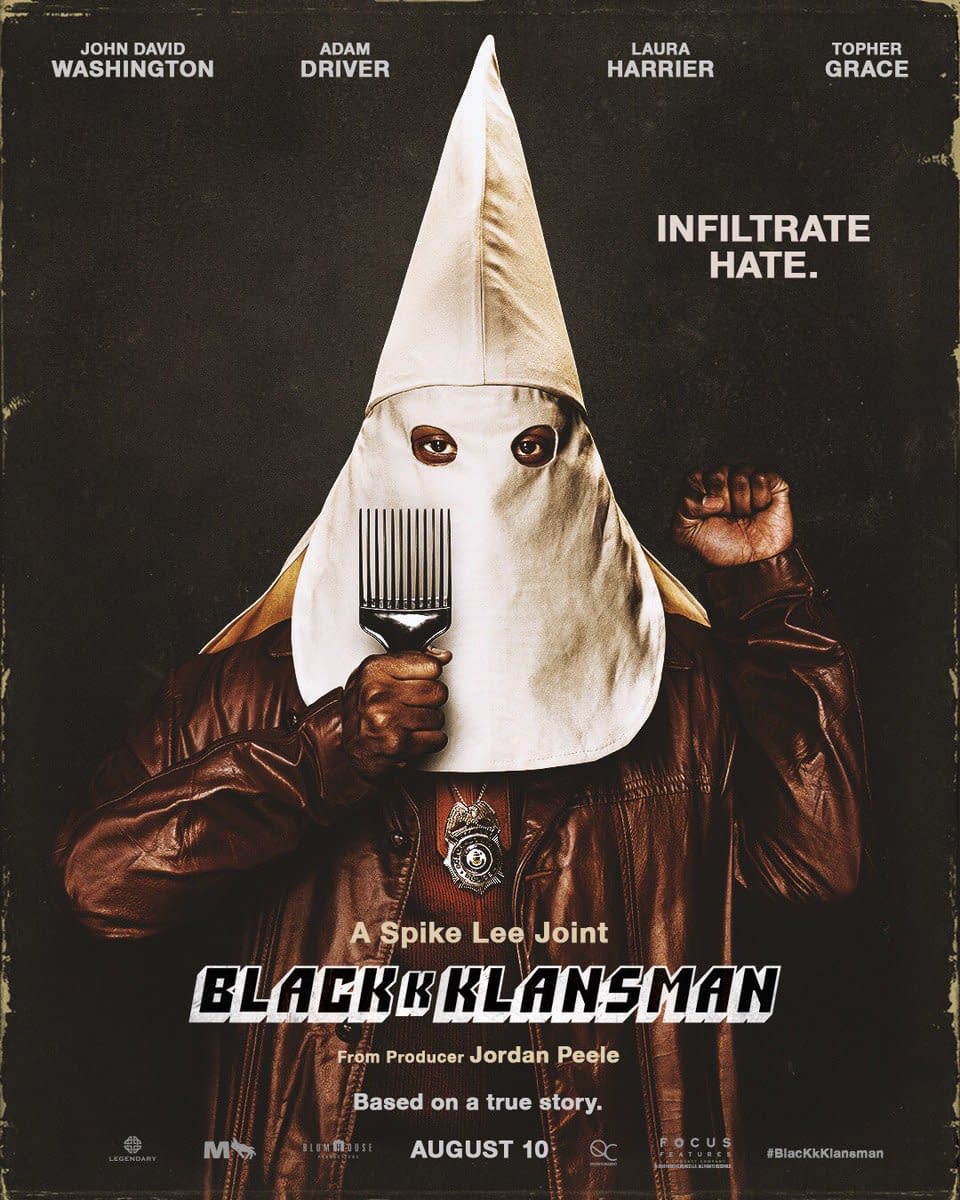 They aren't leaving any room for interruptation when it comes to this movie, and that's a good thing. We live in a world where people debate whether Nazis are bad, so making sure we all know what this movie is here to do is a good thing. The image is also a little ridiculous, which, according to the CinemaCon presentation, is the point. They are drawing attention to how dumb the Klan is by portraying these events. It premiered at the Cannes Film Festival and got a standing ovation from the crowd.
Ron Stallworth, an African-American police officer from Colorado, successfully managed to infiltrate the local Ku Klux Klan and became the head of the local chapter.
BlacKkKlansman, directed by Spike Lee, by Adam Driver, John David Washington, Topher Grace, Laura Harrier, and Ryan Eggold. It will be released on August 10th.
https://twitter.com/SpikeLee/status/997144771960418304