Deadpool 3 Has Reportedly Kicked Off Production
Deadpool 3 actor Stefan Kapicic seemed to confirm in a now-deleted Instagram story that production on the film has started.
---
The writer's strike is still going strong, but some productions have found ways to get off the ground. Beetlejuice 2 is filming, and it looks like Deadpool 3 has reportedly kicked off production as well. This appears to be on the timeline that everyone was expecting for Deadpool 3 with its current release date and everything else, but we also haven't heard anything definitive yet. In a now-deleted Instagram story, Colossus actor Stefan Kapicic shared the following image (via ComicBook.com).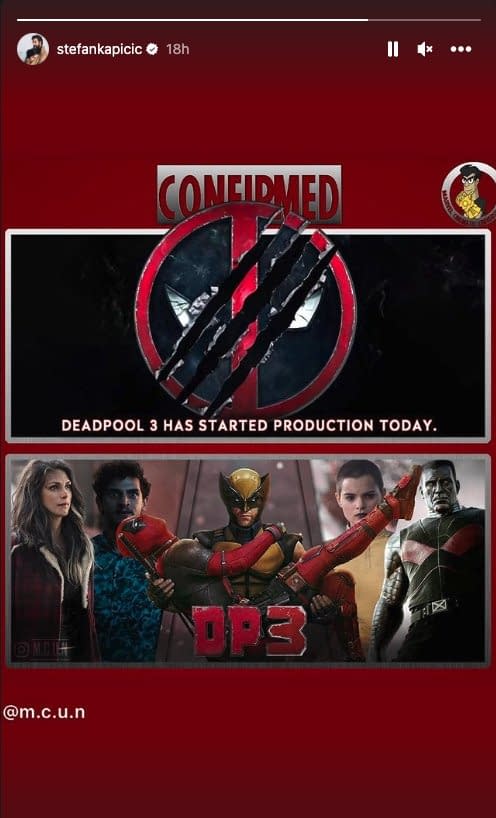 That's an official actor, more or less confirming that things are moving behind the scenes, but also a massive rookie movie to share something like that on social media. You can practically hear the sound of someone slamming an NDA roughly the size of a college textbook on the table. Whether or not the strike finds a way to slow or stop production from continuing remains to be seen, but that could be avoided by the studios paying the writers what they deserve and ending this whole thing.
Deadpool 3 Is Bringing Some R-Rated Insanity To The MCU
2022 was monumental in Marvel Cinematic Universe news simply because we finally got definitive information on Deadpool 3 after so many years of the same people running the identical speculation posts about whether or not Disney would break something that is clearly already working. We even got word that Ryan Reynolds convinced Hugh Jackman to return as Logan, which has made some nerds very happy. Emma Corrin joined the cast and is reportedly playing an unknown villain, and Succession's Matthew Macfadyen has also joined the cast. Not long ago, we also learned that we were getting some more familiar faces in the form of Karan Soni, Leslie Uggams, Morena Baccarin, Stefan Kapicic, Rob Delaney, Brianna Hildebrand, and Shioli Kutsuna, who play Dopinder, Blind Al, Vanessa, Colossus, Peter, Negasonic Teenage Warhead, and Yukio, respectively, would be reprising their roles.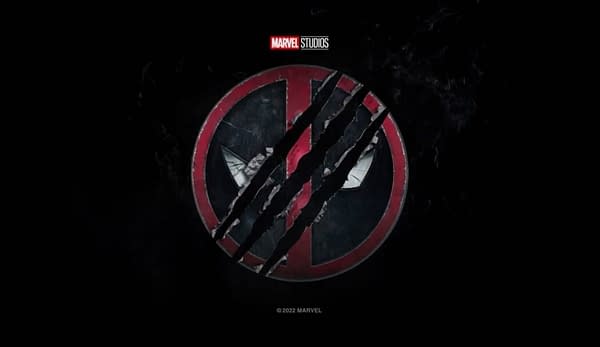 At the moment, we don't know any other plot details about Deadpool 3, but we know that director Shawn Levy is behind the camera and frequently collaborates with Reynolds. Cast members are starting to drop some plot hints about the film, though including the about fiftieth reassurance that the film will be R-rated despite being part of the family-friendly Marvel Cinematic Universe. Jackman said back in January that despite playing Logan since 1999, Deadpool 3 will be something "I've never done before" and that he couldn't wait to get started. He also spoke about filming with Reynolds and the dynamic that Logan and Wade will have, saying, "I think being on set with [Ryan] every day and those two on film in every city together everyday … I think it's fair to say they'll be punching the s— out of each other the whole time." Deadpool 3 is set to come out on November 8, 2024.
---
---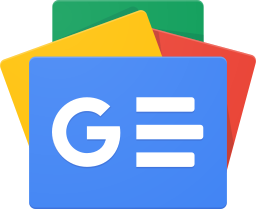 Stay up-to-date and support the site by following Bleeding Cool on Google News today!