First Trailer for New Line's 'Shaft' Hits
The first trailer for the upcoming 2019 Shaft film just hit!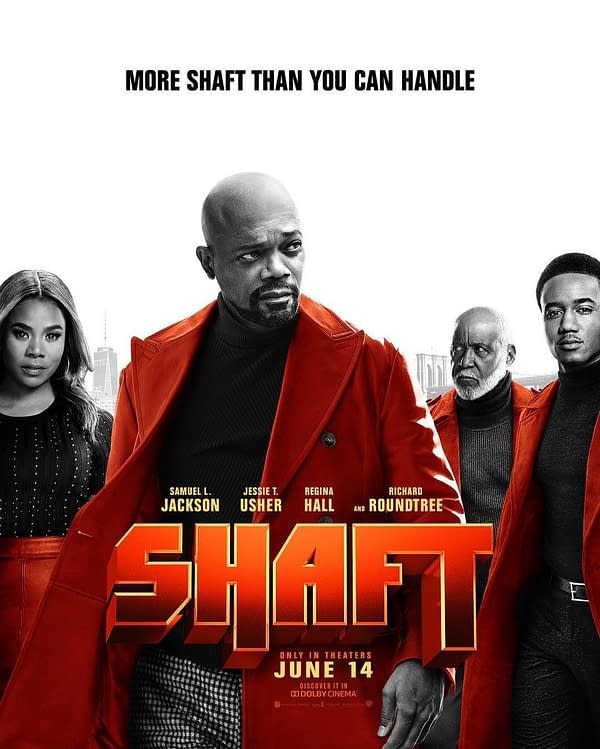 "Shaft is the next chapter in the film franchise featuring the coolest private eye on any New York City block. JJ, aka John Shaft Jr. (Usher), may be a cyber security expert with a degree from MIT, but to uncover the truth behind his best friend's untimely death, he needs an education only his dad can provide. Absent throughout JJ's youth, the legendary locked-and-loaded John Shaft (Jackson) agrees to help his progeny navigate Harlem's heroin-infested underbelly. And while JJ's own FBI analyst's badge may clash with his dad's trademark leather coat, there's no denying family. Besides, Shaft's got an agenda of his own, and a score to settle that's professional and personal."
Samuel L. Jackson's Shaft joins forces with a younger generation's Shaft, played by Jessie T. Usher, as well as the original Shaft, Richard Roundtree. Usher. The film also stars Alexandra Ship, Matt Lauria, Titus Welliver, and Chris "Method Man" Smith.
It's set to release on June 14th, 2019.