Guardians of the Galaxy director James Gunn is known as much for his screenwriting and directorial talents as he is for his scathing political commentary delivered daily to his near half-a-million Twitter followers. Gunn devotes most of his time to reporting on President Donald Trump and has gone on the record saying he doesn't care if it costs him any fans.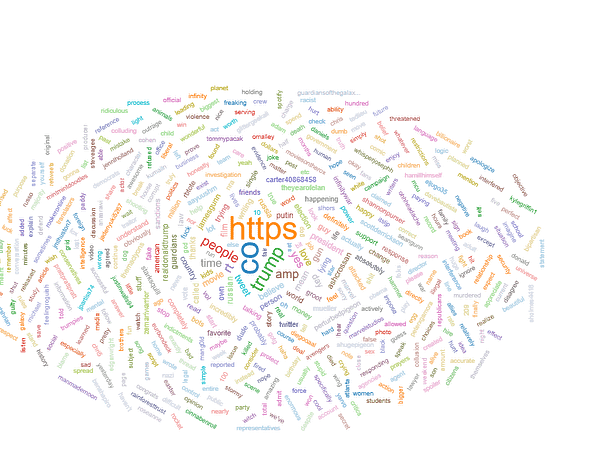 Gunn may stubbornly continue to refuse to reveal the final Guardians of the Galaxy Easter Egg, but he was more than willing to drop a noteworthy statistic about the President on Twitter on Friday:
42% of Americans think Donald Trump should be impeached. 43% of Americans thought Nixon should be impeached in March 1974, the highest ever polled. https://t.co/E47wh4vhbM

— James Gunn (@JamesGunn) June 22, 2018
Will Trump top ol' Tricky Dick's record? We're still less than halfway through his first term, so chances are good that Trump will manage to blow that record out of the water before he's through. And one issue that could push him over the top is the separation of children from their parents at the border. Though Trump did relent on his policy of wrenching crying kids from the arms of their parents and replaced it with the ostensibly more desirable plan of detaining the entire families together, Gunn remains unimpressed.
Trump really wasn't that indecisive about immigration policy. He knew he didn't care about kids being separated from their parents – not as much as he cared about "looking tough." He was simply stunned Americans reacted as strongly as they did. 1 https://t.co/GUmUwZOdLb

— James Gunn (@JamesGunn) June 22, 2018
(By the way, that's going great so far, Il Douche, since the same amount of people now want you impeached as wanted Nixon impeached AFTER Watergate). 3

— James Gunn (@JamesGunn) June 22, 2018
And the EO & everything he said about caring was BULLSHIT. In other words, all those anti-Trump extremists who called Trump a monster are right on target. He's the worst President in recent history by a long shot. At least Nixon wasn't a complete fucking moron (nor a traitor). 5

— James Gunn (@JamesGunn) June 22, 2018
Guardians of the Galaxy Vol. 3 is set to hit theaters in 2020, which just so happens to be an election year. Enjoyed this article? Share it!