Guillermo del Toro's Pinocchio: Ewan McGregor to Voice Jiminy Cricket
Way back at the end of 2018 we got word that one of Guillermo del Toro's forever delayed projects was finally making its way to our screens in some form. It was announced that his adaptation of Pinocchio would be a stop-motion film and would head to Netflix. However, we haven't heard much about it ever since and it was one of those projects that everyone just sort of forgot about. It turns out that we have some casting information that no one knew about. Ewan McGregor recently did an interview with ACE Universe (via Fandom) and revealed that he not only has a part in the movie but he's voicing the one and only Jiminy Cricket.
"I'm playing Jiminy Cricket in Guillermo del Toro's version of Pinocchio. That I had started working on before I left for New York, so some of that is recorded. And of course it's stop-motion animated so it's going to take them a great long time to make that film. But my first part, which is recording his dialogue, is sort of done. There may or may not be a song that has to be recorded. I'm not sure I'm at liberty to discuss that."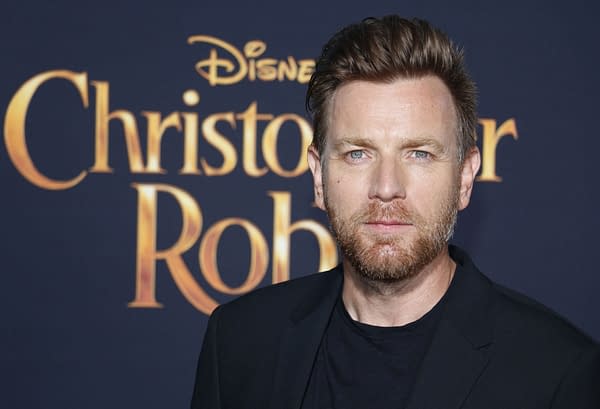 Stop-motion is a style of animation that should really get more love and if there is anyone who can take it and do something really interesting with it it would be del Toro. We already know from various Laika productions that you can make stop-motion incredibly beautiful and stylized and we're really eager to see what del Toro comes up with. Pinocchio was initially set for a 2021 release date but considering all of the production issues in the wake of COVID-19 no one really knows what is or isn't going to make its release date. If the movie is animated and they just need the voices then maybe it will make its date. If there is still a ton of post-production work to do? Maybe not.