Hear the First Track From John Carpenter's New Halloween Score Now!
Halloween fans: we are being spoiled right now. I hope you all are enjoying this as much as I am. The master himself, John Carpenter along with composers Cody Carpenter and Daniel Davies are composing all the music for the new film. Today, Sacred Bones Records posted the first track from the new score 'The Shape Returns', which you can listen to below!
The track has all of the familiar musical cues of that haunting original theme, with more bombast and pacing than this monster kids dark heart can handle. It is so easy to imagine John and the boys pounding away on the keys and just grooving their way through this one, and I am imagining this as the opening/closing credits song. Those that have seen the film already have had nothing but glowing things to say about this new score, and getting this preview has done nothing but sent my hype into full overdrive.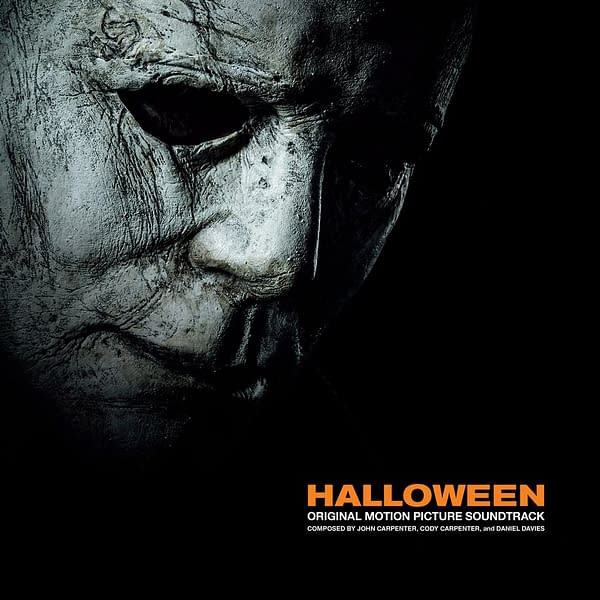 It's been 40 years since Laurie Strode survived a vicious attack from crazed killer Michael Myers on Halloween night. Locked up in an institution, Myers manages to escape when his bus transfer goes horribly wrong. Laurie now faces a terrifying showdown when the masked madman returns to Haddonfield, Ill. — but this time, she's ready for him.
Halloween, starring Jamie Lee Curtis, Judy Greer, Andi Matichak, Virginia Gardner, Will Patton, Miles Robbins, Jefferson Hall, James Jude Courtney, and Nick Castle as The Shape hits theaters on October 19th.
The soundtrack to the film releases the same day, and can be preordered pretty much everywhere you can get music these days. I would recommend getting it here, from Sacred Bones Records themselves. They have some really cool limited vinyl options for preorder, and always do a fantastic job packing and getting releases to you as fast as possible.