The upcoming movie reboot of Todd McFarlane's Spawn has found its titular antihero. Superstar actor Jamie Foxx will play Al Simmons in the upcoming film, which will be directed by McFarlane, according to a report form punctuality-obsessed Hollywood gossip site Deadline. Spawn was created by McFarlane in 1992 as one of the founding books of Image Comics. McFarlane was previously famous for his work on Spider-Man.
In the comics, Simmons is a former soldier who is betrayed, murdered, and sent to hell, but makes a deal to come back as a demonic vigilante. Spawn was first adapted as a movie in 1997 starring Michael Jai White, along with an animated HBO series from that same era. In an interview with Deadline, McFarlane said of the film, which will not be an origin story and is expected to be R-rated:
The scariest movies, from Jaws to John Carpenter's The Thing, or The Grudge and The Ring, the boogeyman doesn't talk. It confuses people because of the comic book industry, and because they all default into their Captain America mindset and I keep saying, no, get into John Carpenter's mindset or Hitchcock. This is not a man in a rubber suit, it's not a hero that's going to come and save the damsel. It's none of that. At the end of the movie, I'm hoping that the audience will say either, is this a ghost that turns into a man, or is it a man that turns into a ghost? I've got a trilogy in mind here, and I'm not inclined in this first movie to do an origin story. I'm mentally exhausted from origin stories. Luckily, there's a movie that just came out that helps my cause. In A Quiet Place, the first thing on screen is a card in black and white letters that says Day 89. It doesn't care about what happened in those first 88 days. There are a couple headlines, but then we are on day 450. That movie doesn't worry about explaining and giving all the answers. What it said in that case was, if you can hang on for a story of survival of this family, this movie will make complete sense for you.
Foxx, an Oscar-winning actor and Grammy-winning musician, previously starred as the villain Electro in Amazing Spider-Man 2, so he and McFarlane can both trace their superhero roots back to the ol' web-slinger. It's almost as if this was meant to be.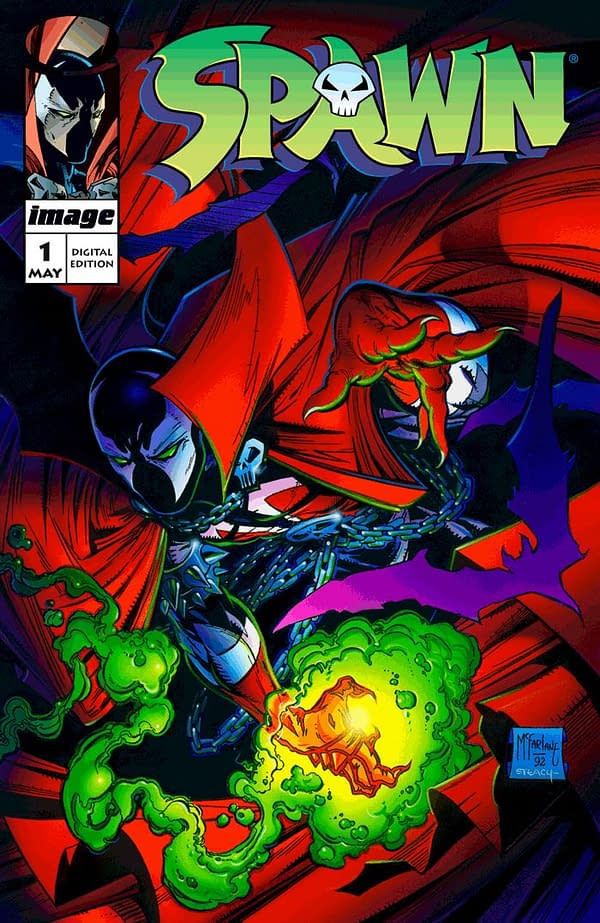 Enjoyed this article? Share it!