Halloween Success May Lead to New Slasher Era, Even Robert Englund May Have "One More Freddy Left in Him"
Halloween opened to a massive $77 million dollars over the weekend, and because of that success everyone spent Monday talking about other various franchise reboots. LeBron James is reportedly working to revive Jason Voorhees and Friday the 13th. Candyman is coming back. Chucky has two different reboots/sequels on the way. There is even a new Leprechaun film releasing next year.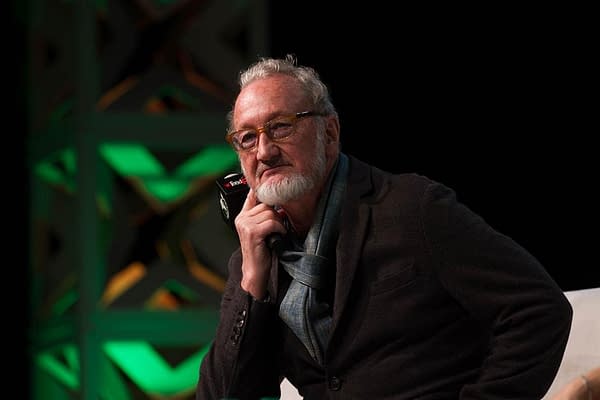 Even Robert Englund is talking about donning the make-up one more time. Englund, who will appear as Freddy Krueger for the first time in over a decade on this Wednesday's episode of The Goldbergs, was quoted in an interview about the appearance on Access Live saying that there may be one more appearance in the make-up left:
"I think they want to reboot the franchise, but they're gonna need a new actor," They're gonna need a new actor to play Freddy because they're gonna have to do eight of them. I might have one left in me… but yeah."
A slasher rebirth is of course no new thing. After their initial success in the late 70's and all through the 80's, Scream made the slasher huge again for a few years. Then in the early 2000's remakes of the Texas Chainsaw Massacre and even A Nightmare on Elm Street (minus Englund) and sequels invaded again with all the biggies finding more box office success. They genre never really goes away, but instead goes through periods of success that see a bunch of franchises try to capitalize on each others triumphs.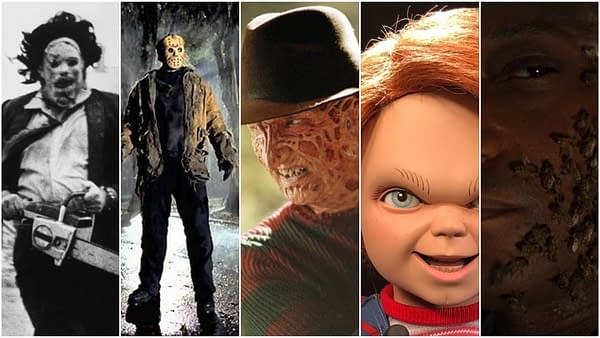 Weirdly, after taking stabs at it in the 80's none of these franchises have headed to the one place they may be able to thrive on: television. Freddy's Nightmares and Friday the 13th: The Series were better than people give them credit for, and the latter didn't even feature Jason. Scream has had a run on MTV, and Hannibal was great but was on the wrong network, but that is about it. There is a series in the works for Child's Play, but any of these icons should be strong enough to carry a 10-13 episode mini-series at least.
As long as the quality is there, we would welcome any new projects with open arms. There are a lot of fresh voices in the horror genre that I am sure would love to leave their mark on their favorites, like David Gordon Green did with Michael, or Andy Muschietti did last year with Pennywise in IT. If nothing else, those two films prove that if you treat our favorites with respect, we will show up in droves.