Hamilton Snags a PG-13 Rating and Loses Some F**ks Along the Way
A lot of people have criticized Disney for editing various movies and TV shows that end up on their streaming service Disney+. When Disney also announced that they were bringing Hamilton to Disney+ over a year before they were planning on doing a theatrical run, people who were familiar with the show were a little concerned. The problem is that Hamilton has a couple of different incidences of someone saying the word "fuck." The thing about movie ratings is the MPAA only allows PG-13 movies to have one "fuck" or they get bumped up to an R-rating. For example, Rian Johnson has talked about how the infamous "eat shit" moment from Knives Out and how the line was initially "fuck off." However, he wanted the movie to be PG-13, so he changed the line. A similar line of thinking likely went into Hamilton, which Variety reported is getting a PG-13 rating. This isn't surprising since Disney has been hesitant to release R-rated material on Disney+ but was likely going to happen for the theatrical release because Disney spent $75 million on the distribution costs and wants to make that money back. Star and creator Lin Manuel Miranda took to Twitter to explain the decision to cut two of the three fucks from the show.
Like we said, this was probably going to happen regardless because more people can see PG-13 movies compared to R-rated movies, and PG-13 usually makes more money. At the end of the day, Disney is a company that doesn't want to leave money on the table, and this is an easy way to keep that from happening. Not leaving money on the table is probably why we'll still end up seeing some sort of theatrical release for Hamilton somewhere down the line. Maybe even more than once, they could get so some sort of sing-along version that would probably draw decent crowds.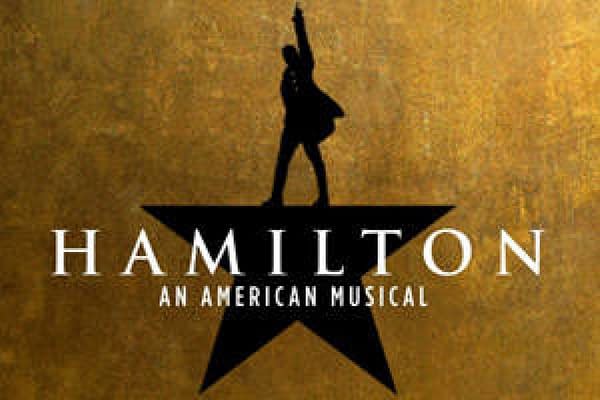 "Hamilton" is the story of America then, told by America now. Featuring a score that blends hip-hop, jazz, R&B and Broadway, "Hamilton" has taken the story of American founding father Alexander Hamilton and created a revolutionary moment in theatre—a musical that has had a profound impact on culture, politics, and education. Filmed at The Richard Rodgers Theatre on Broadway in June of 2016, the film transports its audience into the world of the Broadway show in a uniquely intimate way.
Hamilton streams to Disney+ on July 3rd.