Harry Potter Himself Denounces Author J.K. Rowling's Transphobia
Over the weekend, Harry Potter author J.K. Rowling was back on her bullshit again. Rowling took to Twitter this weekend to talk about the concept of gender in a way that could only be problematic toward trans people yet again. This is far from the first time Rowling has done this; in fact, it's not even the first time she has done this in the last month. Rowling has been accused of being a TERF or a Trans Exclusionary Radical Feminist. It's a form of feminism that excludes any and all trans people and is a controversial stance to take. Many fans and prominent queer activists took to social media to criticize Rowling for the following tweets:
"If sex isn't real, there's no same-sex attraction. If sex isn't real, the lived reality of women globally is erased. I know and love trans people, but erasing the concept of sex removes the ability of many to meaningfully discuss their lives. It isn't hate to speak the truth," Rowling wrote. "The idea that women like me, who've been empathetic to trans people for decades, feeling kinship because they're vulnerable in the same way as women — ie, to male violence — 'hate' trans people because they think sex is real and has lived consequences — is a nonsense."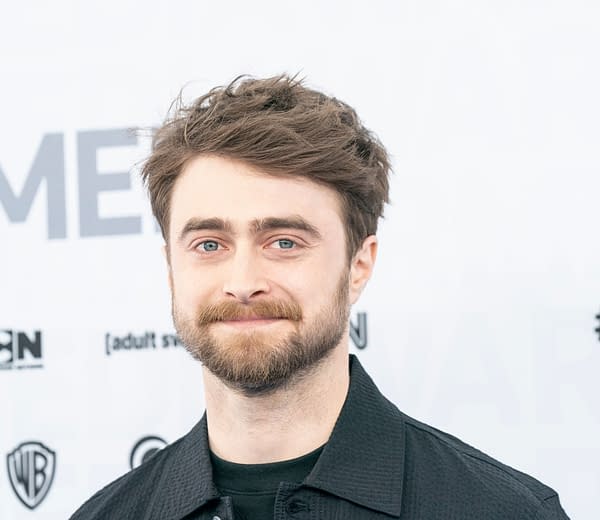 The Harry Potter books were a huge part of the lives of an entire generation of kids and young adults both as books and as movies. Now, most of the people that grew up on that series are being forced to come to terms with the fact that the author isn't the person they thought she was. Fans of Ender's Game had to go through similar emotions, and it can be tough. It feels like the thing that you grew up loving, that might have helped define you as a person, was written by someone you can't agree with. It seems that Daniel Radcliffe, who played Harry Potter in all eight of the movies, understands what fans are going through. He has penned a short essay to The Trevor Project denouncing Rowling's beliefs and reaffirming his support of the trans community.
To all the people who now feel that their experience of the books has been tarnished or diminished, I am deeply sorry for the pain these comments have caused you. I really hope that you don't entirely lose what was valuable in these stories to you. If these books taught you that love is the strongest force in the universe, capable of overcoming anything; if they taught you that strength is found in diversity, and that dogmatic ideas of pureness lead to the oppression of vulnerable groups; if you believe that a particular character is trans, nonbinary, or gender fluid, or that they are gay or bisexual; if you found anything in these stories that resonated with you and helped you at any time in your life — then that is between you and the book that you read, and it is sacred. And in my opinion nobody can touch that. It means to you what it means to you and I hope that these comments will not taint that too much.
He goes on to say that this isn't him feuding with Rowling and that he is deeply grateful for the part that Rowling has played in his life; he felt the need to speak up. He goes on to reaffirm that "transgender women are women. Any statement to the contrary erases the identity and dignity of transgender people and goes against all advice given by professional health care associations who have far more expertise on this subject matter than either Jo or I."
As an adult, it's hard to be an ethical consumer of media. Can you enjoy the movies of Kevin Spacey knowing what kind of person he is now? What about the first X-Men movies, the ones that made the subtext of the LGBTQ+ themes very much text, now that there are so many stories about Bryan Singer? The media we love is often tainted by some person or some company doing something that isn't ethical. There is a line for each individual, and they have to personally come to terms with how they want to approach it. Can you still enjoy the Harry Potter books and movies despite the statements that Rowling has made in the past and continues to make? That is something you have to figure out for yourself.