Deadpool 2 Writers Clarify Who Yukio Is
Fans have been wondering who Shioli Kutsuna's purple-haired mutant is. We found out in the movie proper that her name is Yukio, which meant fans were now trying to figure out who she was within the canon. However, they seem to have forgotten that the Deadpool movies don't really care about canon X-Men characters and are willing to change them to suit the story.
Rhett Reese and Paul Wernick spoke to CBR and was asked about the character and if she was a version of the mutant Surge.
"That's not right," Reese said. "She's a super-minor character. The character's name is actually Yukio, an assassin — but who's an adult assassin, so we just aged her down. She's such a minor character, we thought we could pretty much get away with anything. And Shioli's amazing. I really think we have to do her more justice going forward — not as though we did her injustice, but she just didn't have a lot of screen time. I'd love to explore the Yukio character more."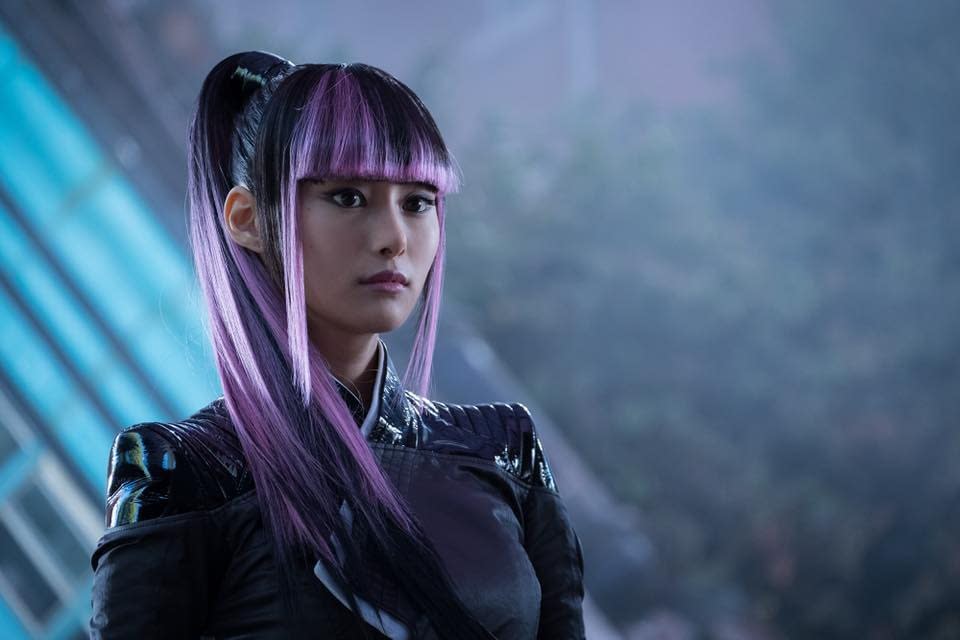 The writers of Deadpool took the character of Negasonic Teenage Warhead and completely changed her from the comics. They decided to do something very similar with the character of Yukio.
Wernick said, "Fox has a bible of all 400-plus characters that they have rights to. We generally, when we're building out a movie, look at that list, and kind of go through and go, 'Oh yeah, yes, yes, no, love that name, oh those powers are cool,' and we build that cast that way. Yukio jumped out at us as just a character we would love to see further explored."
Fans are now wondering if this Yukio is the same one from The Wolverine and apparently forgetting that people can have the same name.
Summary(?): After surviving a near fatal bovine attack, a disfigured cafeteria chef (Wade Wilson) struggles to fulfill his dream of becoming Mayberry's hottest bartender while also learning to cope with his lost sense of taste. Searching to regain his spice for life, as well as a flux capacitor, Wade must battle ninjas, the yakuza, and a pack of sexually aggressive canines, as he journeys around the world to discover the importance of family, friendship, and flavor – finding a new taste for adventure and earning the coveted coffee mug title of World's Best Lover.
Deadpool 2, directed by David Leitch, stars Ryan Reynolds, Morena Baccarin, T.J. Miller, Josh Brolin, Brianna Hildebrand, and Zazie Beetz. It's in theaters now.