Iconic D&D Artist David A. Trampier, 1954-2014
By Christopher Helton
One of the great mysteries of tabletop gaming has had an ending put to it with the reports of the death of former TSR Games artist David Trampier. The iconic artist provided the cover for the first edition of the AD&D Players Handbook, as well as many of the illustrations for the first edition Monster Manual as well. He also provided art for the first edition Deities & Demigods book for AD&D and the first edition of Gamma World in addition to an ongoing comic, Wormy, that appeared in Dragon magazine. And then one day in 1988, Trampier disappeared. Checks from TSR and Dragon magazine were returned unopened and no one in gaming had contact with him. Reports of mental problems came in from friends and co-workers around the time that Trampier disappeared, and while some would claim that he was still alive no one knew exactly what had happened to him and no one reported being able to contact him. And then in 2005, Trampier was found again, due to an article in the Carbondale, IL newspaper The Daily Egyptian about a local cab driver. This picture accompanied the article and was used by people who know Trampier from his TSR years to identify him. After this article, contact was made with him by fans and professionals, but the contact was always short lived as people reported that he was no longer interested in art or tabletop gaming. These were the last publicly recorded contacts until now. The blog of a Carbondale, IL game store reported that Trampier had suffered a stroke and, due to the cab company he was working for shutting down, was once again pursuing art to cover his expenses.
Dave Trampier was 59 years old.
Christopher Helton is a blogger, podcaster and tabletop RPG publisher who talks about games and other forms of geekery at the long-running Dorkland! blog. He is also the co-publisher at the ENnie Award winning Battlefield Press, Inc. You can find him on Twitter at @dorkland and on G+ at https://plus.google.com/+ChristopherHelton/ where he will talk your ear off about gaming and comics.
---
---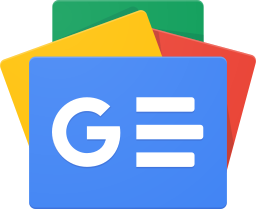 Stay up-to-date and support the site by following Bleeding Cool on Google News today!