Independence Day: Bill Pullman's Speech Sold Film Title to Fox
Independence Day was one of the most memorable films of 1996. It was featuring an all-star cast, one of the significant reasons why was the inspirational speech delivered by President Thomas J. Whitmore, played by Bill Pullman, before the climactic final battle with the extraterrestrial threat. While promoting his latest film, The High Note from Focus Features, Pullman spoke to Cinema Blend about the disagreement over the film's title between 20th Century Fox and directors Dean Devlin and Roland Emmerich. "We shot that at night, of course, because it's dark and not on a soundstage or anything," Pullman said. "It was really late, and it got moved into the schedule early because Dean Devlin and Roland Emmerich were in contention right then with Fox about the title. I think it was gonna be Doomsday. It's what Fox wanted, and it was a title that was typical of the time [for a] disaster movie. They really wanted Independence Day, so we had to make the speech really good. And then they cut it together, and a couple of nights later, Dean came to my trailer, and he said, 'Do you wanna see it'? … So he popped in the VHS, he showed me the cut of the speech, and I went 'Holy Mother, they have got to name this movie Independence Day'. And they did."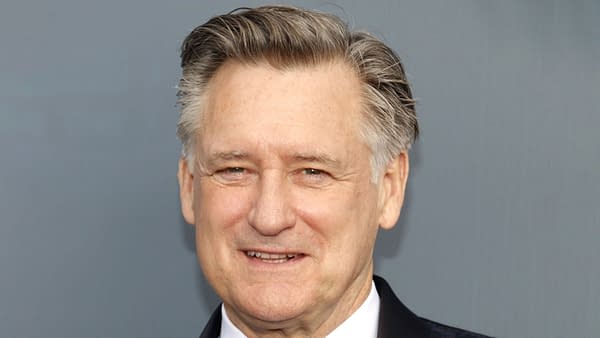 Independence Day at the Box Office
The studio, as the story goes, acquiesced. Independence Day grossed $306 million domestically and $817 million worldwide in the box office. Twenty years later, Emmerich directed the sequel Independence Day: Resurgence (2016). Critically panned, the follow up didn't gross half the domestic and global take with $103 million and $384 million, respectively. Some of the blame attests to little holdover from the original film's cast, with Will Smith's opting not to reprise his role as Capt. Steven Hiller. In fact, Emmerich gave Hiller an off-screen death and focusing on his son, Dylan (Jessie T. Usher). The High Note is available on digital. You can watch Pullman's speech below.