President Donald Trump's attempts to settle the escalating conflict between the United States and North Korea aren't going so well on Twitter. But that doesn't mean that the social media service can't be used for diplomacy.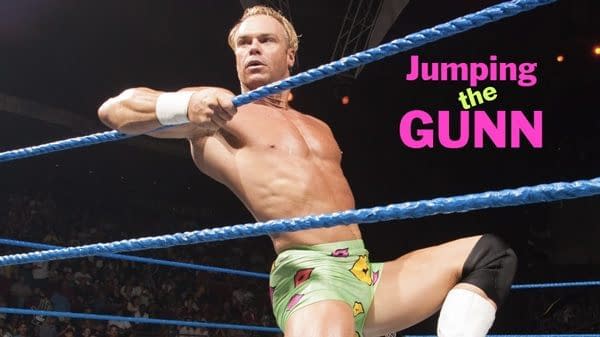 Guardians of the Galaxy director James Gunn has taken to Twitter to call for a stoppage of hostilities in the ongoing war between fans of Marvel and DC. Gunn, whose Facebook and Twitter feeds normally serve as a wellspring of clickbait article ideas, decided to use his influence for good when he tweeted:
2 You guys are never going to convince each other – it's just a bunch of wasted energy.

— James Gunn (@JamesGunn) October 28, 2017
4 But it's a 2 year old movie that some people like and some people don't. Why is someone else's opinion so important to you?

— James Gunn (@JamesGunn) October 28, 2017
5 As Marvel and DC super fans you have way more in common with each other than you do with the rest of the world.

— James Gunn (@JamesGunn) October 28, 2017
7 But at the very least, when you do, untag me. I've muted a lot of you guys, but not all. Thanks.

— James Gunn (@JamesGunn) October 28, 2017
Gunn is a powerful man and a lot of people listen to him, especially if those people are writers for entertainment websites looking for an easy article on a slow news day. But can he finally end this age-old conflict between rival comic book companies and their legions of followers?
Well, if he really wants to be a peacemaker, James Gunn needs to learn how to make sacrifices. Marvel's fans might be perfectly willing to stop making fun of the terrible movies Man of Steel and Batman v. Superman: Dawn of Justice, but only if they received some concessions as well, and DC fans might stop pointing out that Marvel shamefully waited 20 movies before making a movie with a female lead and female co-director.
It's time for James Gunn to reveal that final Guardians of the Galaxy Easter Egg, the one which he swore he would only give up on his death bed. If James Gunn really cares about peace, he'll release the Easter Egg now and end the Twitter violence before any more butts are hurt in the conflict.
[h/t THR]
Enjoyed this article? Share it!