James Gunn Written Belko Experiment Gets Deal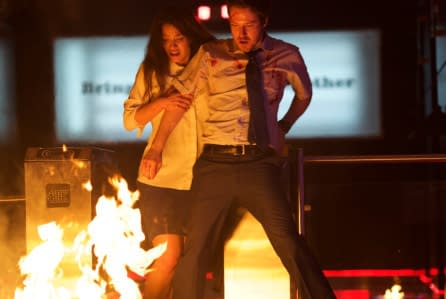 The Belko Experiment has been acquired by BH Tilt / Orion while at the Toronto Film Festival. The film is directed by Greg McLean (Wolf Creek) and written by James Gunn (Guardians of the Galaxy). It tells of a twisted social experiment where 80 Americans are locked into a corporate high-rise and ordered by a mysterious voice to either kill or be killed. The extreme version of team-building exercises.
The film stars John Gallagher Jr, Tony Goldwyn, Adria Arjona, John C. McGinley, Josh Brener, Michael Rooker and Sean Gunn.
This was the first finished film deal to come out of the festival this year. BH Tilt already had experience working with McLean who directed their most recent release, the Kevin Bacon film The Darkness which grossed over $10 Million.
[Source: Deadline]