The Lighthouse will hit digital platforms on December 20, just in time for the family to gather around during the holidays and watch. It will also hit Blu-ray on January 7. The film has garnered universal acclaim, and is expected to get some awards attention come January. It already tied for the most Spirit Awards nominations last week. It will also be a great film to pop in and shut down those "Robert Pattinson can't play Batman, he was in Twilight!" people. Dude can act. Williem Dafoe is so captivating in this as well. Basically, you should watch this ASAP.
From Robert Eggers, the visionary filmmaker behind the modern horror masterpiece The Witch, comes this hypnotic and hallucinatory tale of two lighthouse keepers (Willem Dafoe and Robert Pattinson) on a remote and mysterious New England island in the 1890s. As an approaching storm threatens to sweep them from the rock and strange apparitions emerge from the fog, each man begins to suspect that the other has become dangerously unmoored.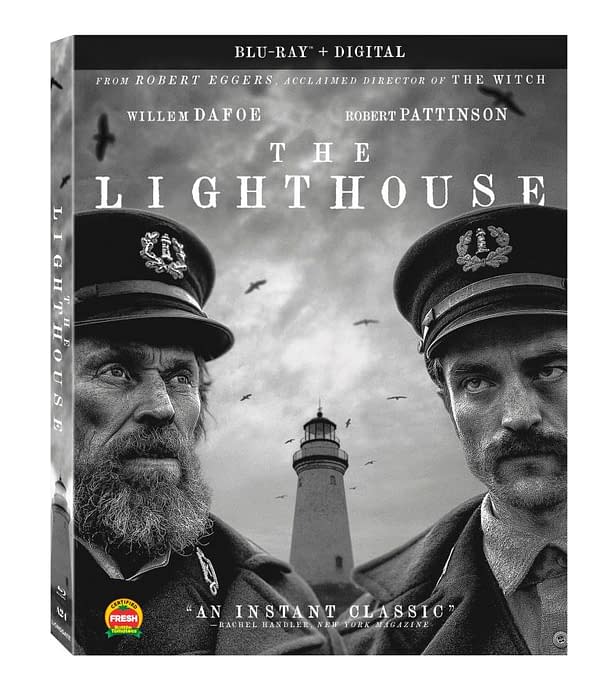 Special Features on the disc include:
"The Lighthouse: A Dark & Stormy Tale" Featurette
Audio Commentary with Co-Writer & Director Robert Eggers
Deleted Scenes
Not a ton, but the commentary with Robert Eggers should be great. You can preorder the film on your favorite streaming service right now.
Enjoyed this article? Share it!