Jason Reitman's Plan to "Hand Ghostbusters Back to Fans" with 'Ghostbusters 3'
Every so often, a filmmaker makes a comment that maybe they didn't think out entirely before uttering it, like the newest statements from director Jason Reitman who will be tackling Ghostbusters 3 for Sony. Jason is the son of Ghostbusters, Ghostbusters 2 director Ivan Reitman, and the self-professed "first Ghostbusters fan".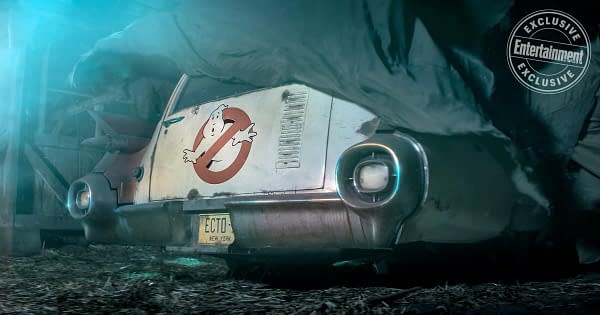 In a recent stop by the Bill Burr podcast, Jason spoke about his upcoming continuation of the franchise, with some choice phrases that maybe were't the best way to state his intentions.
An example: "We are, in every way, trying to go back to the original technique and hand the movie back to the fans," which almost sounds like Reitman is saying the 2016 female-fronted reboot from Paul Feig wasn't for "fans", and doesn't have it's own fans. Sure, this is nitpicking, but after everything the cast went through just for being females stepping into the proton packs, sort of a big step back.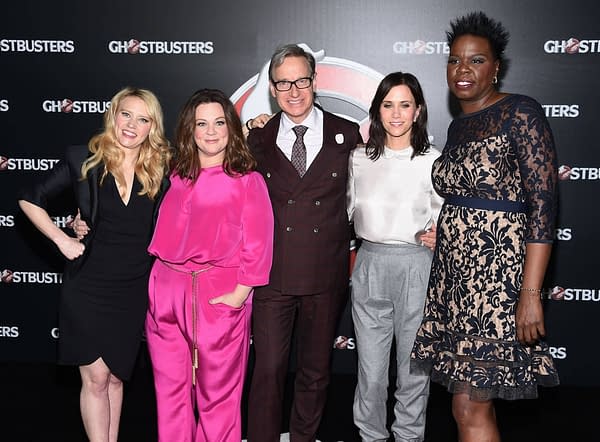 Reitman continued, describing his film as a love letter:
"This is going to be a love letter to 'Ghostbusters'. I love this franchise. I grew up watching it. I consider myself the first 'Ghostbusters' fan. I was like seven years old when that movie came out and I love it. I want to make a movie for my fellow 'Ghostbusters' fans.

We went back to the work files for the sound of the proton pack. And we went back to the stems of Elmer Berstein's score. Just for where it says, in the teaser, 'Sumer 2020,' we went back and found the original physical vinyl letters they used to create the 'Ghostbusters' poster in 1984. Rescanned them and then our titles guys reprinted them. We filmed the titles. Not like in a computer. We shot physical titles with a light and smoke effect because that's how they would have done it back in the day."
Ghostbusters 3 currently has a release date at Sony on July 10th, 2020. No word on casting yet, but we'll let you know what we hear.
---
---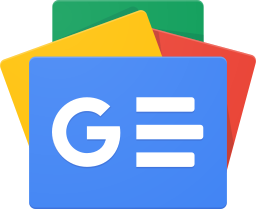 Stay up-to-date and support the site by following Bleeding Cool on Google News today!