There seems to be a running theme in the recent Jurassic World movies with the hyrid dinosaurs. There was the Indominus rex in the first movie and the Indoraptor in the upcoming Jurassic World: Fallen Kingdom. It sounds like they won't be using that plot point for the third movie, though, which has already been greenlit. Colin Trevorrow spoke to Total Film (Bloody Disgusting) and confirmed that the Indoraptor was the last hybrid we'd see.
"I'm looking forward to, in the third film, getting a little back into the Paleontological, wild animal, true dinosaur nature of all of it," Trevorrow told Total Film. He additionally noted that the Indoraptor will be the final hybrid dino in this particular trilogy.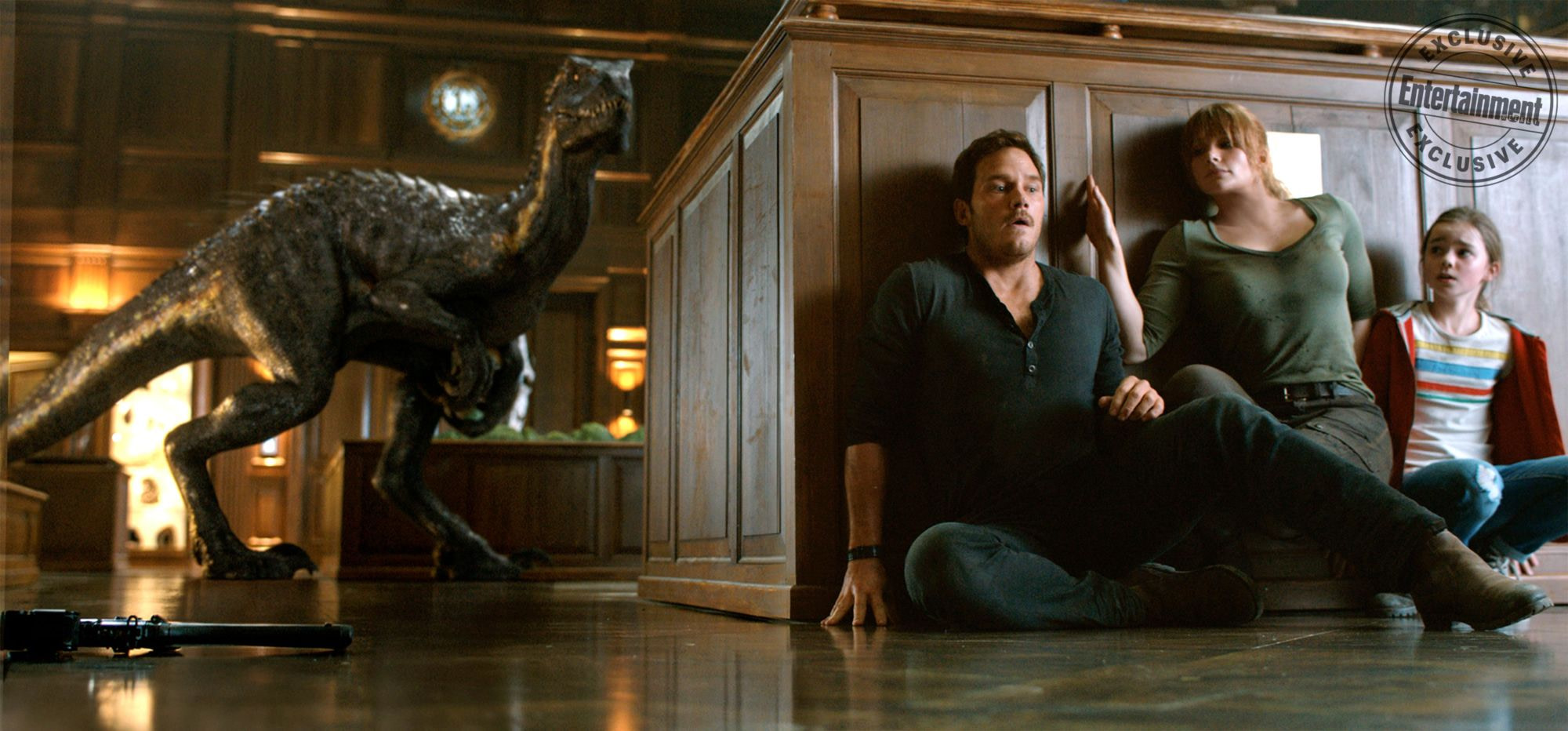 The idea of hybrid dinosaurs have been in the works since the hypothetical Jurassic Park 4, but it's nice to see that they won't be working the concept completely into the ground when it comes to their third movie. The dinosaurs all starting with "I" to make a joke about apple products was funny the first time, but maybe not so much the second time.
Summary: When the island's dormant volcano begins roaring to life, Owen and Claire mount a campaign to rescue the remaining dinosaurs from this extinction-level event.
Jurassic World: Fallen Kingdom, directed by J.A. Bayona, stars Jeff Goldblum, Chris Pratt, Bryce Dallas Howard, Toby Jones, James Cromwell, Ted Levine, Geraldine Chaplin, Rafe Spall, B.D. Wong, and Justice Smith. It will be released on June 22nd.