The cast of Disney and Marvel Studios' Guardians of the Galaxy franchise still don't know what's going on with the possible 3rd installment, but Karen Gillan remains hopeful. Gillan of course plays Nebula, sister to Gamora and daughter of Thanos in the Guardians of the Galaxy films, as well as appearing in Avengers: Infinity War.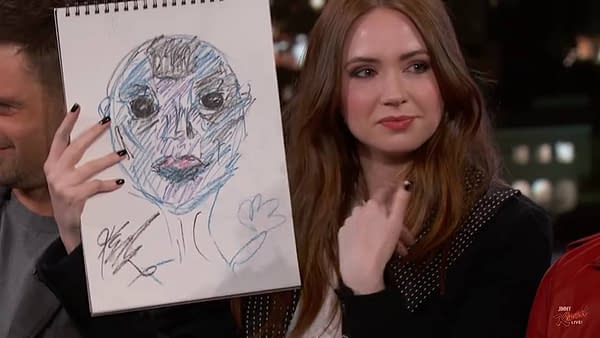 While speaking to The Wrap's Shoot This Now podcast, Gillan commented that at present, she has no idea what's going on with the possible vol 3:
"I actually don't know [what's going on with Guardians 3], it's the honest answer. I feel like they're talking about it and trying to figure out what the next best move is. I'm hoping that it all comes together and we get to tell the story. It would be nice to continue it. I'm sure they will [continue]. I feel like they will. I don't really think there's a chance they won't [continue the Guardians franchise]."
Filming has wrapped on the still-untitled Avengers 4 film, and apparently Gillan didn't even get a script for it. And no, she doesn't know the title, either.
"We didn't even get a script. There was no script. Just my scenes. I'd sometimes get them just in the morning, do them, hand them back over at the end of the day. I mean, the directors would fill us in on everything that we needed in terms of context, but still, I don't know what this movie's about [laughs].

I actually don't know the name of it [Avengers 4]. Didn't Mark Ruffalo blurt out a name recently or something, I feel like I heard something about that. I don't know that there's a title yet, so, who knows."
Avengers 4 is set to hit theaters on May 3rd 2019.
Enjoyed this article? Share it!