Posted in: Movies | Tagged: captain marvel, dc, dceu, feminism, Gotham City Sirens, HRL, kevin feige, marvel, Marvel Studios, tessa thompson, wonder woman
---
Kevin Feige Says Yes To An All-Female Marvel Movie…After Competition Does It First
If we're ever going to defeat sexism in Hollywood, it's going to take heroes. Heroes who are willing to stand up and do what's right, no matter what the cost. Heroes, you might say, like Marvel Studios head Kevin Feige. Website io9 recently captured a conversation between Thor: Ragnarok actress Tessa Thompson and Feige wherein Feige made a verbal commitment to an all-female superhero project. "Recently, I marched up with a couple of other women that work in Marvel and we went to Kevin, 'What about a movie with some female superheroes? Like all of them?'" said Thompson at a Thor: Ragnarok press conference.
"It was a pretty amazing moment to be somewhere and have your shoulder get tapped and turn around every female hero we have is standing there going, 'How about it?'" Feige replied. "And I said, 'Yes.'"
Kevin Feige isn't afraid to defy the conventional wisdom of Hollywood and take chances on female-led movies — so long, it appears, as someone else has done it before, and it's proven to be a success. For example, Feige is making a Captain Marvel movie in 2019, co-directed by Anna Boden, a woman, just two years after DC released Wonder Woman, directed by Patty Jenkins. Ask Kevin Feige about his feminist agenda! Just give him a little while to get back to you.
Of course, Feige is quick to point out that he was planning to make Captain Marvel before Wonder Woman was released. And he only waited until after making twenty films directed by men with male leads or male-led ensembles before doing it. In addition to the 15 movies Marvel Studios has released so far — Iron Man, The Incredible Hulk, Iron Man 2, Thor, Captain America: The First Avenger, The Avengers, Iron Man 3, Thor: The Dark World, Captain America: The Winter Soldier, Guardians of the Galaxy, Avengers: Age of Ultron, Ant-Man, Captain America: Civil War, Doctor Strange, and Guardians of the Galaxy Vol. 2 — they plan to release five more — Spider-Man: Homecoming, Thor: Ragnarok, Black Panther, Avengers: Infinity War, and Ant-Man and The Wasp — before finally releasing a superhero film where a woman gets top billing. That's the kind of decisive risk taking and bold feminism this industry could use more of.
And now, months after DC announced plans to make an all-woman Suicide Squad spinoff called Gotham City Sirens, Kevin Feige too has bravely agreed to also produce a movie where the women of Marvel team up, as well.
Kevin Feige may not be the feminist hero that Hollywood deserves, but he's definitely the one it needs roughly 2-3 years after another hero came along and did basically the same thing.
---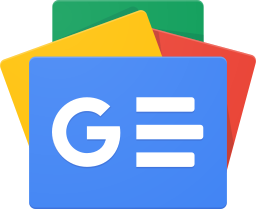 Stay up-to-date and support the site by following Bleeding Cool on Google News today!