Khary Payton Says Teen Titans Go! To The Movies Made Him Wet His Pants with Laughter
We have a lot of superhero movies coming out this year but one that people tend to forget about is Teen Titans Go! To The Movies coming out this July. We only know so much about the production so far and the marketing has really pushed the humor. It sounds like the humor is going to be great according to voice actor Khary Payton, who plays Cyborg, said at his panel at Chicago Comic & Entertainment Expo.
"I'm excited. Teen Titans Go! To The Movies, man, it's gonna be good stuff," Payton said. "I'm just gonna tell you right now, you need to bring a diaper because you will pee your pants. You're gonna pee your pants with the hilarity that is going to ensue when you go to see that movie."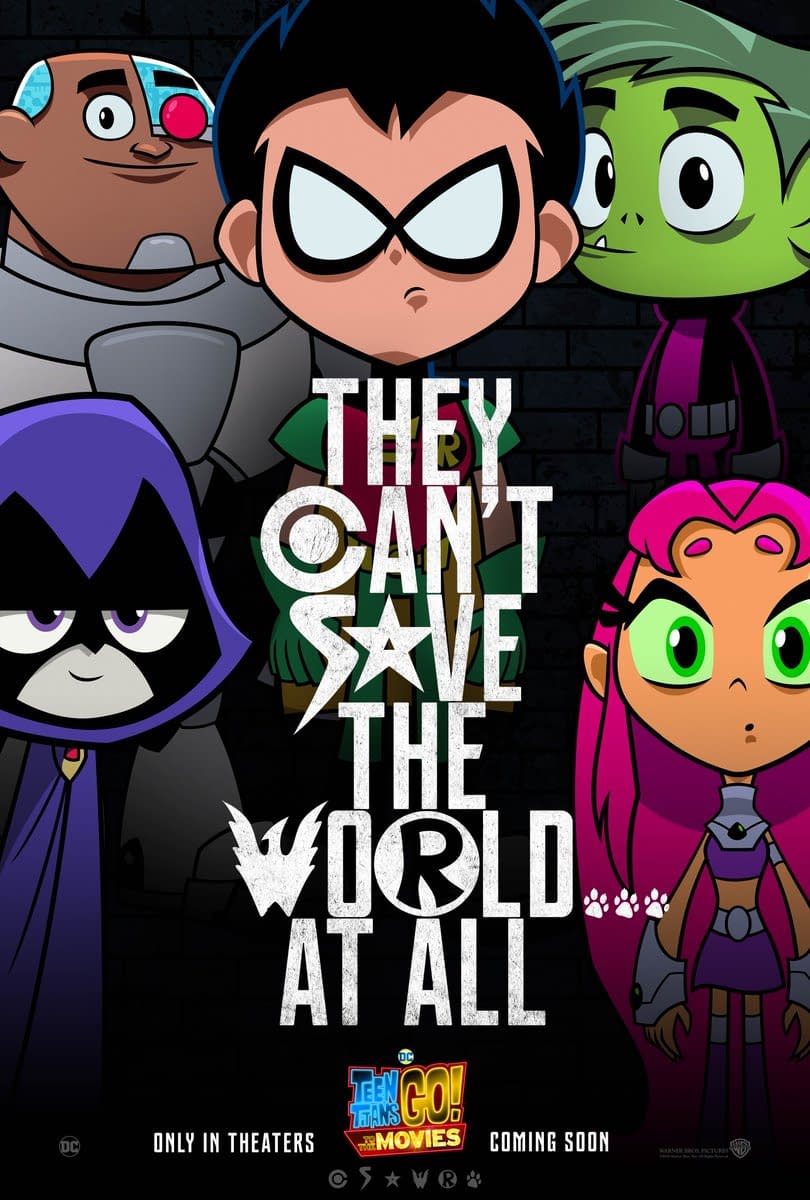 When asked if he's seen the movie he said that he had and it, again, made him wet his pants with laughter.
"I've seen it, it is ridiculous," Payton said of the goofball DC Comics adaptation, from Teen Titans Go! directors Aaron Horvath and Peter Rida Michail. "I have peed my pants several times. I have had to take several trips to the outlet mall because my jeans are all just soaked. It's awful, I'm a grown man, I don't know why it keeps happening. I'm hoping the third time I see it I'm going to be able to keep it together. I already feel like I've told you too much."
While the emphasis on the humor sounds really good do we need all of the pants wetting comments? Seems a bit weird. Regardless Teen Titans Go! To the Movies is probably going to be the most unique superhero movie we see this year. It's just a matter of whether or not it works.
Summary: It's time to get started, but first Beast Boy needs to get movie tickets. But while the crew are under attack, Beast Boy loses the tickets.
Teen Titans Go! To the Movies, directed by Aaron Horvath and Peter Rida Michail, stars Scott Menville, Tara Strong, Khary Payton, Greg Cipes, Hynden Watch, Kristen Bell, and Will Arnett. It will be released on July 27th.