Yesterday on Vimeo, the user Ascending Ancient posting six clips of Justice League America. Previously he posted clips from the upcoming Avengers: Infinity Wars trailer. so he has form.
All short and soundless and some with incomplete CGI, they have given an indication as to where Zack Snyder's original plans for Justice League could have gone.
The videos have been removed from Vimeo after a claim from Warner Bros.
The first showed Flash and Cyborg looking to take down a bunch of Nazis planning something, as a branch of the Gotham City University, as visualised by Cyborg's projection powers.
Another shot that pans across all the technology and weapons around Cyborg that he can see, realised, before closing in on his red glowing eye.
A third shows Cyborg learning to fly on the Gotham rooftops, back and forth, failing, getting better, then taking off like Superman bursting through the clouds, rather than the scene we see with Silas where he has already learnt that skill.
We see a scene where he visualises himself as completely human, and a bunch of missiles heading his way, which he bats aside. It feels like this is his version of using a mouse to point, click and banish nuclear armageddon.
We get a slow mo scene where the Flash reacts to someone in distress, a car accident, Flash pushes his finger through a shop window to break it, then running out into the city in his bare feet, which crinkle up the tarmac when he slows down. He catches the woman being thrown from her car, played by Kiersey Clemons, who was meant to cameo in this film as Iris West, Barry staring into her eyes a little too long before catching her, but still before the shop window glass has even hit the floor.
We have a parademon landing in Gotham looking for Cyborg, who hides outside his apartment's window, as a parademon searches for him before flying off. Could this have been a scene that persuaded Cyborg to join the rest of the team?
And a scene with Superman smiling as a car drives up his Smallville path. His lip looks a lot better in this one.
Warner Bros have taken the scenes down from Vimeo, but they are spreading like wildfire…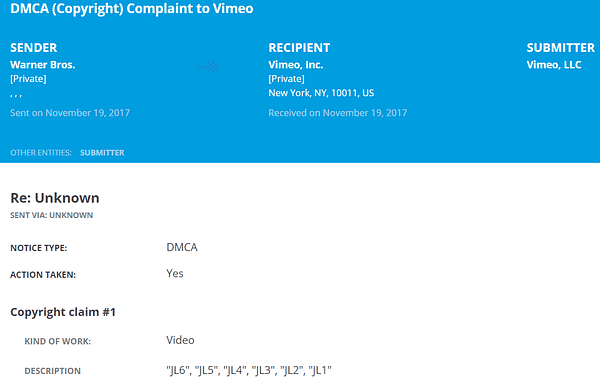 Enjoyed this article? Share it!