"Knives Out": Rian Johnson Unveils All-Star Modern Day Murder Mystery [OFFICIAL TRAILER]
There's two things in the pop culture landscape that we're big fans of. First, it's an old-school-type detective tale where everyone has a shady alibi – and some hidden connections to the suddenly deceased. The mystery ends when the brilliant detective gathers together the suspects into one room (think library, study, or train car) – followed by the slow peeling away of the mystery until the killer's exposed. Add writer/director Rian Johnson as the second thing on our list, whose breakout film Brick is one of our favorite films of all time – and the writer/director behind modern-day murder mystery Knives Out, set to open November 27, 2019.
Now we're getting a look at the film's official trailer (as well as some exclusive images from Entertainment Weekly throughout and poster below), showcasing and amazing cast that includes: Daniel Craig, Chris Evans, Ana De Armas, Jamie Lee Curtis, Toni Collette, Don Johnson, Michael Shannon, LaKeith Stanfield, Katherine Langford, Noah Segan, Edi Patterson, Riki Lindhome, Jaeden Martell, and Christopher Plummer. With a line-up like that, our detectives will have their pick of possible culprits… of course, you have to wonder:
Can we trust the detectives?
Acclaimed writer and director Rian Johnson (Brick, Looper, The Last Jedi) pays tribute to mystery mastermind Agatha Christie in KNIVES OUT, a fun, modern-day murder mystery where everyone is a suspect. When renowned crime novelist Harlan Thrombey (Christopher Plummer) is found dead at his estate just after his 85th birthday, the inquisitive and debonair Detective Benoit Blanc (Daniel Craig) is mysteriously enlisted to investigate. From Harlan's dysfunctional family to his devoted staff, Blanc sifts through a web of red herrings and self-serving lies to uncover the truth behind Harlan's untimely death. With an all-star ensemble cast including Chris Evans, Ana De Armas, Jamie Lee Curtis, Don Johnson, Michael Shannon, Toni Collette, LaKeith Stanfield, Katherine Langford and Jaeden Martell, KNIVES OUT is a witty and stylish whodunit guaranteed to keep audiences guessing until the very end.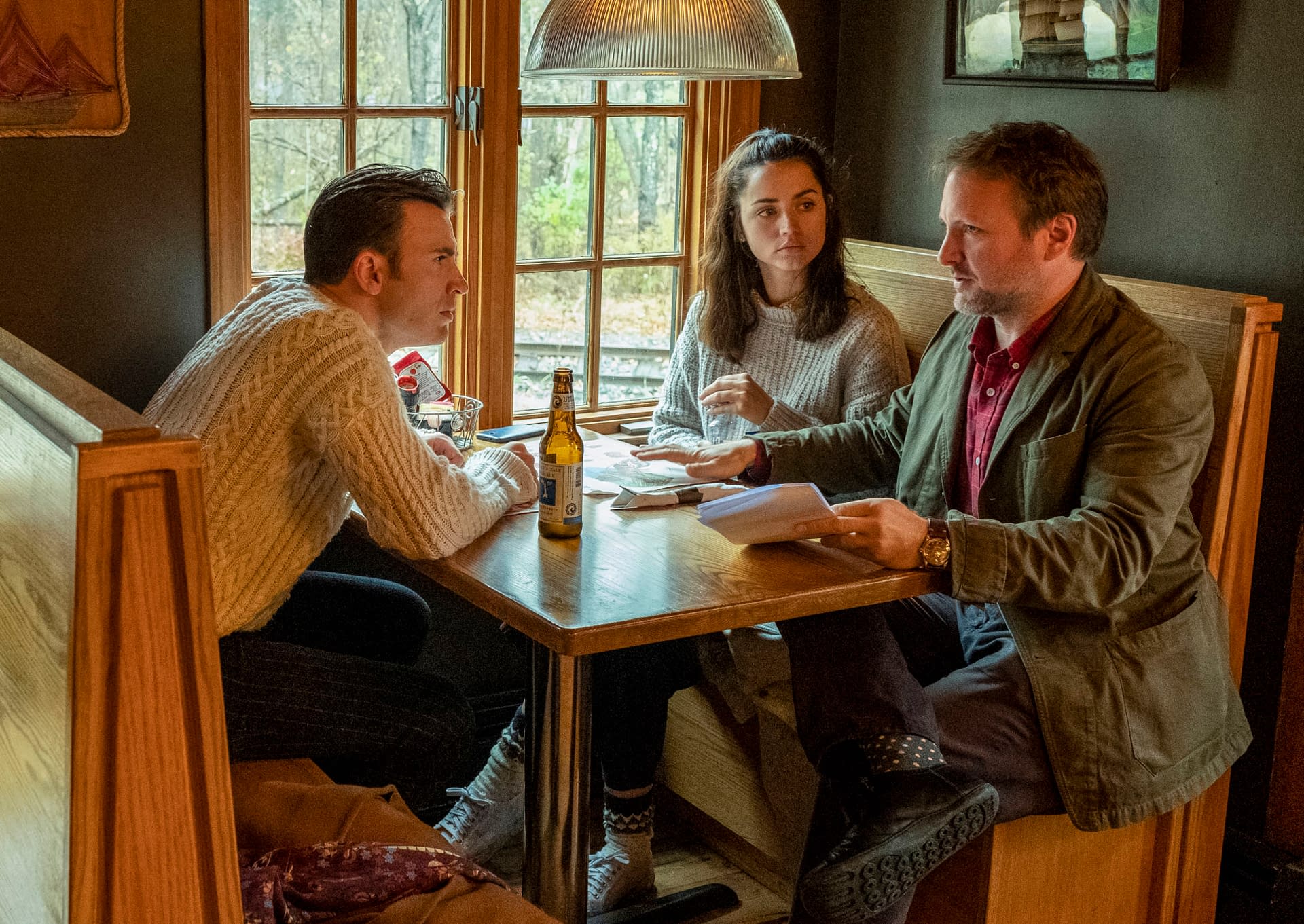 Knives Out is written and directed by Johnson, and produced alongside Ram Bergman. The film includes music from Nathan Johnson, with Steve Yedlin on cinematography and Bob Ducsay editing. Knives Out is produced by Media Rights Capital and Ram Bergman Productions, with Lionsgate distributing.