Posted in: Movies, Review, TV | Tagged: "The Great Patriotic War", fx, FX The Americans, keri russell, Mathew Rhys, The Americans, The Americans final season, The Americans season 6, The Americans season 6 episode 5
---
Let's Talk About The Americans Season 6 Episode 5
The 6th and final season of FX's Cold War era spy drama series The Americans continues with episode 5.
Paige (Holly Taylor) dives right into some dangerous solo ops, doing exactly what her mother Elizabeth (Keri Russell) advised her NOT to do. It looks like Philip Jennings (Matthew Rhys) is officially back in the lifestyle in an effort to both protect his wife and daughter and further the cause. Stan Beeman (Noah Emmerich) continues to get to the bottom of the Russian spies' plans.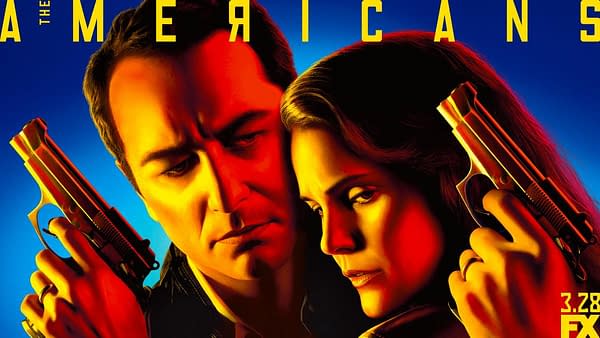 If you missed what happened last week, you can catch up here.
S6e5 is titled "The Great Patriotic War", and the synopsis reads:
"As the summit fast approaches, Elizabeth enlists philip's help for a mission that could yield game-changing intel."
Things that happened in s6e5:
The episode begins with a recap of last week, Paige pitching her intern friend to her mom as a source of news, and the reveal that she slept with him.
And the reveal that Stan is their next information target *gasp*
Elizabeth's set of folks are following Stan, tailing his movements.
Stan is visiting with "Mrs. Teacup", and it's revealed that they're being relocated to Oklahoma.
Elizabeth and Claudia are going through photographs, picking out points of interest, the person who's giving information.
The summit is coming, and Elizabeth is determined to find out what she can about the Star Wars reveal.
Paige comes in, and is told her day's lesson is "The Great Patriotic War", aka WWII
"It wasn't the Americans who beat the Nazis."
"We lost 27 million, the Americans 400,000."
Claudia begins to tell Paige about Stalingrad, and shows her photos of the building, revealing the loss of brothers and sisters.
Stan goes to visit with Mr. Teacup- drinking beer and watching football til passing out.
Paige kinda-sorta reveals she spent time with her intern friend, lying to her mom about what she really knows.
Elizabeth smells the lie, and tells Paige again not to pursue him as a source
Back at home, seems like some of the tension between Philip and Elizabeth has softened, and she tells him that Paige was told about how many people the soviets lost during WWII.
They hold hands, the silence is calm and filled with peace.
They kiss, something they've not done in awhile- and it turns into something more.
The next morning, things seem pretty good with the Jennings, coffee and barefeet in the kitchen.
Elizabeth reveals that things aren't going well with her summit work
She tells him that he needs to go visit Kimmie in Greece, and plant drugs on her. To get her arrested in Bulgaria, and blackmail Kimmie's dad to set her free.
This weighs heavily on Philip, we know he cares about the girl- feels sorry for her, and wants to protect her.
"She's just a kid," he says.
"Not anymore," Elizabeth responds.
Elizabeth tells Philip that if he does this, he'll be done with "all of it".
Paige is out at a club with her friends, playing pinball
A guy offers to buy her a drink, and her friends leave
Philip is visiting with Kimmie, and casually mentions that he'll be in Rome when she'll be in Greece.
Elizabeth is tailing Mr. Teacup, and it looked like she was gonna off him but his security tail shows up and interrupts it
Things go poorly at the bar, with cute guys' friend grabbing Paige by the arm after insulting her, and she shows off her training. SO PROUD OF HER.
Kimmie and Philip start to say goodnight, and he tells her he's proud of her.
Philip does what he's avoided with Kimmie all this time, and sleeps with her in order to get her to say yes to meeting in Greece in order to do what Elizabeth asked of him
Stan tells Renee that he may have found her a job within the CIA, a starting point in personel
Elizabeth is back visiting her sick patient, another art lesson
"Don't think, just draw."
Oelg visits his former flame Tatiana, and they exchange pleasantries, as much as they can with their history.
She tries to guilt him, about why he left.
Paige comes home unannounced, with bruise on her face, and asks her mom if they can spar
Philip watches them, and I cannot remember a time when he's done that.
Paige is noticeably upset, and she tells her mom what happened in the bar.
What a way for dad to find out that Paige has boyfriends
Elizabeth changes her mind, saying that maybe Paige isn't cut out for the life
Elizabeth goes out, tailing Mr. Teacup again.
She sneaks into their home, where they're not supposed to be together, witness protection and all that
She drives her knife into his throat, dropping him to the kitchen floor
The wife comes in and sees it, so Elizabeth has to take her out too with a blade to the back
She hears music from Babes In Toyland coming from the other room, and sees their son Illya watching the movie. She has to make a choice, and backs out of the room without touching him
Philip goes to visit Paige, and says he wants to see what Paige learned
"Come at me, hit me."
We haven't seen Philip doing this type of thing in a really long time, and he's still got it.
Pretty sure he's attempting to scare her out of being a spy.
Stan comes to the house of Mr. and Mrs. Teacup to find the place crawling with officers, and young Illya being taken away
Claudia teaches Paige that if she takes shots of olive oil it coats your stomach and that you won't get as drunk, and the three ladies drink
Stan comes to visit Philip, and Stan tells Philip about the pair that got killed
Back at Claudia's the ladies are all talking about their "first times"
Philip calls Kimmie, and tells her he can't meet her in Greece after all. Breaking up with her again, for what, the third time? This poor kid.
He warns her not to go to a communist country if someone tries to get her to. He's protecting her still.
The last shot of Philip has him in profile, breathing a sigh that is almost relief, but mostly pain. In that one shot, he looks older than he ever has.
***
Another strong episode for the show, none of the trademark music-in-scenes, but the familial drama strong.
The Americans airs on FX on Wednesdays.
---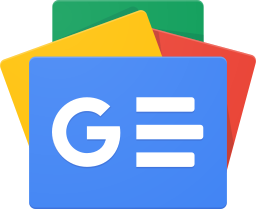 Stay up-to-date and support the site by following Bleeding Cool on Google News today!