Posted in: Conventions, Movies | Tagged: conventions, HRL, LBGTQ+, Shore Leave
---
Shore Leave 2017 Panel Talks LGBTQ+ Characters In Media
Shore Leave, a fan-run sci-fi con held in Hunt Valley, MD, is a con where people of all walks of life are welcome. At this afternoon's panel, LGBTQ+ In Media, that much was definitely apparent. Hosted by Charlie and Morgan, the panelists mostly looked at how sci-fi shows portray LGBTQ characters. The panel addressed the fact that in a lot of genre fiction, LGBTQ characters have historically been used as comic relief sidekicks. An indiscriminate amount of them seem to die tragic deaths, as well. A lot of press releases also use queer characters as just a box to be checked, trying to prove that, "Look! We have a gay character! We're diverse!"
However, there are sci-fi shows such as Orphan Black that do portray the queer community as being actual people rather than a stereotype. They're well rounded and well developed, and some characters on the show are quick to point out that their sexuality does not define them.
Sense8 was also impressively good with its portrayal of sexuality. Panelist Charlie felt the gay couple on the show represented himself and his partner extremely well, and many other characters explore their identity on the queer spectrum, too. Both panelists pointed out that since the show is written by two trans sisters, they understood the struggles and feelings involved and were able to translate that well.
In sci-fi of yesteryear, many queer characters on shows were aliens, which often dehumanized actual queer people. Star Trek was especially guilty of this. The representation in the newest Beauty and the Beast movie was also a letdown; while Lefou was arguably supposed to be read as a gay man, he was mostly a 1970s stereotype. Firefly (a fan favorite if I ever saw one) is also guilty of using gay characters as a trope, or using them primarily as shock value. Doctor Who's newest companion — Bill — is a great character, but the panelists felt that showrunner Steven Moffat only used her as a way to prove that he can write characters of all backgrounds. [Spoilers] And in the end, while she didn't die, Bill was written off the show. She had potential, but it was ultimately lost.
Overall, the panelists did a good job of pulling from their own experiences, and the audience discussion was thought-provoking. Hopefully Shore Leave will expand on these kinds of panels in the future.
---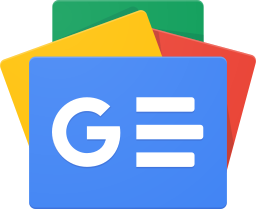 Stay up-to-date and support the site by following Bleeding Cool on Google News today!