When attendees at last summer's D23 panel heard the classic music from The Circle of Life start up and we got our first look at The Lion King reboot that Jon Favreau is directing, there was quite a reaction. Later that year we finally got the full cast list, as well, and it just keeps getting. The Lion King already had a damn near perfect soundtrack — but it appears they are adding a new song. While speaking to The Sun, Sir Elton John revealed that they need a new end credits song, and it sounds like it'll feature John and Beyoncé, who is voicing Nala.
"They need to have a new end credits song. There's going to be four of our songs in the film, from the original: Can You Feel The Love Tonight? Hakuna Matata, I Just Can't Wait To Be King and Circle of Life. And then there will be an end, closing song, and we've been speaking to Beyonce's people and hopefully Tim and I and her can cook up something. That's going out in 2019 as well. And it will be great to work with her. So we will see."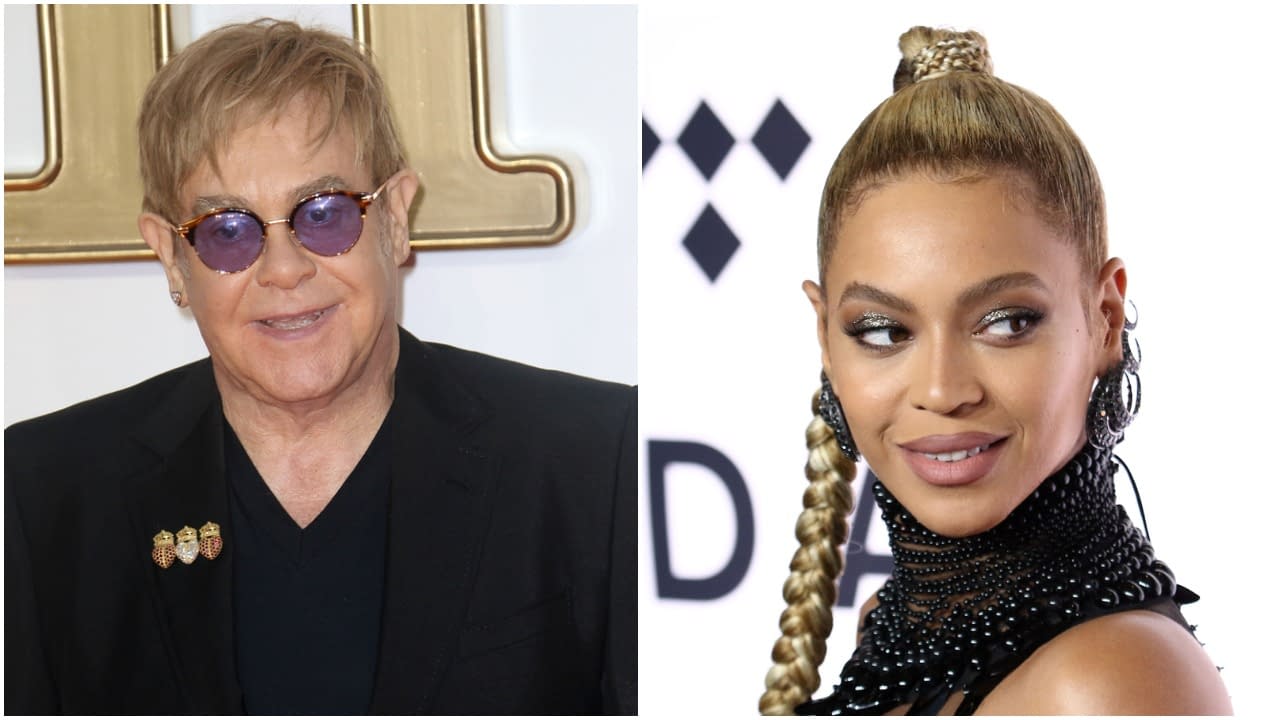 So there isn't anything definitive, but if you're going to have two music legends, you might as well take advantage of it. John also revealed that he's likely seen the same sneak peek that those at D23 did.
""I've seen a little bit of the opening of it, which is amazing. Jon Favreau is directing it, he did an amazing job on The Jungle Book. The film is going to be amazing."
I may or may not (I did) burst into tears during at opening scene at D23, so it probably will be amazing.
The Lion King, directed by Jon Favreau, stars Donald Glover, Beyonce, Billy Eichner, Seth Rogen, Alfre Woodard, and John Oliver. It will be released on July 19th, 2019.
Enjoyed this article? Share it!