During the Festival of Fantasy Parade at the Magic Kingdom in Disney World today, some… unexpected and unintentional pyrotechnics happened.
Specifically, the dragon-form Maleficent float's head caught on fire during the parade.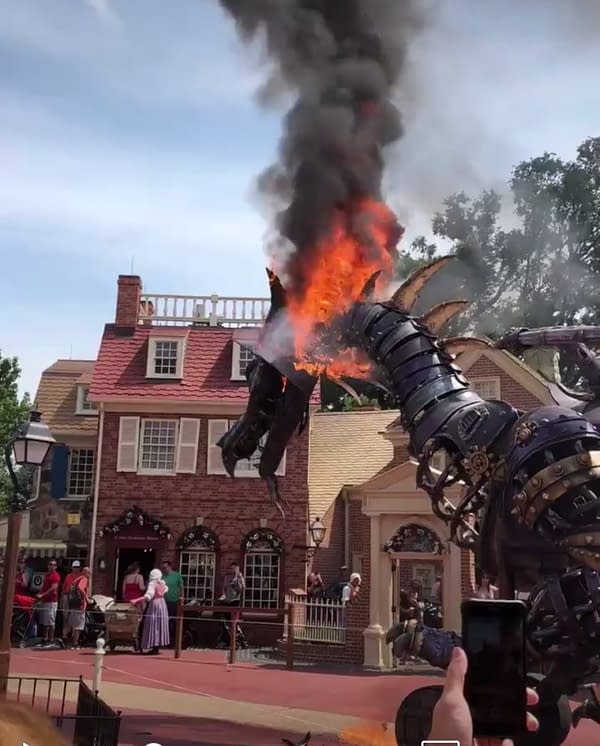 Early word is that no one (guests or cast) were hurt during the occurrence. There has not yet been a comment from the park about what caused the magic to go awry.
ThemeParkInsider says that it appears the float has been destroyed, however.
You can see in this video that normally during the parade, the large purple animatronic shoots (controlled) fire from her mouth:
Also no word on whether or not Prince Philip was seen near the area before or after the blaze, you know how he can be around dragons.
Enjoyed this article? Share it!