Posted in: Movies, Warner Bros | Tagged: barbie, film, margot robbie, mattel, Warner Bros
---
Margot Robbie Explains How The Barbie Movie Came to Fruition
Margot Robbie is explaining how she became attached to the live-action adaptation of Barbie with Warner Bros. and Mattel.
---
It's been several years since a live-action adaptation of Barbie was discussed, which at one point was going to be a very different film with an entirely different team attached. Now, the film is just months away from its release and has acted as a catalyst for countless conversations on social media – from the expansive selection of posters to the infamous arch or even the behind-the-scenes shots that fans are eager to see in action.
So if you've wondered how we ended up here, the film's leading lady is answering questions about her affiliation with the upcoming Barbie movie.
Both Mattel and Warner Bros. Trusted Margot Robbie with a Barbie Film
During a recent cover story interview with Vogue to promote the upcoming Barbie movie, star Margot Robbie explained that in 2018 she managed to book a meeting with Mattel CEO Ynon Kreiz after the dissolution of the Amy Schumer Barbie movie, where she discussed her willingness to get involved in a new film alongside her production company LuckyChap. Robbie tells the magazine, "We're LuckyChap. This is our company. This is what we do. This is what we stand for. This is why we should be the ones to make a Barbie movie. And this is how we'd go about it. We, of course, would want to honor the 60-year legacy that this brand has. But we have to acknowledge that there are a lot of people who aren't fans of Barbie. And, in fact, aren't just indifferent to Barbie. They actively hate Barbie. And have a real issue with Barbie. We need to find a way to acknowledge that."
In the interview, Robbie notes that while the film earned a lot of creative freedom from the studio and Mattel, there were obvious hurdles to appeasing all parties and their need for information. The actor explains, "We've got two very nervous ginormous companies, Warner Bros. and Mattel, being like: What's their plan? What are they going to do? What's it gonna be about? What's she going to say? They have a bazillion questions, which was really fucking hard to do."
Barbie and friends will make the move from shelves to theaters on July 21, 2023. Will you be watching?
---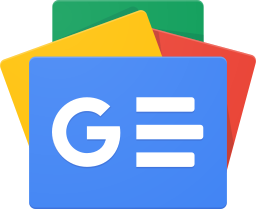 Stay up-to-date and support the site by following Bleeding Cool on Google News today!