Courtesy of Lauren Sisselman of Bleeding Cool and picked up from the show floor of San Diego Comic-Con just moments ago. Your levels of Photoshop manipulation may vary, but here is the first (of many to come, I'm sure) poster for Avengers: Infinity War.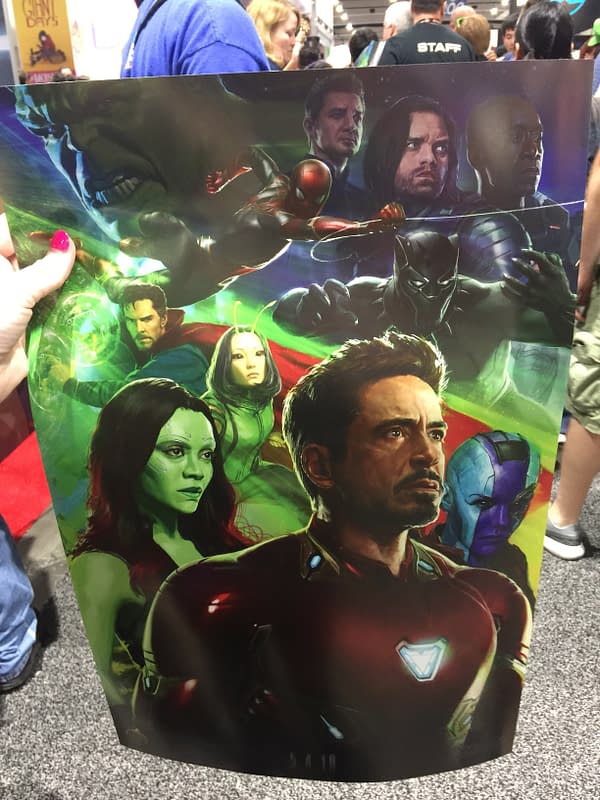 We have Guardians, Avengers, Doctors, Spiders, Hulks, AND Soldiers to look forward to next spring.
Enjoyed this article? Share it!