Posted in: Movies | Tagged: la luna, pixar, shorts
---
New Collection Of Pixar Shorts Coming To DVD And Blu-Ray I think everybody remembers their first Pixar short. For me it was the Oscar-winning Geri's Game, which I still have on my VHS copy of A Bug's Life and which thoroughly amused my nine year-old brain when I first saw it. Geri's Game was released in 2007 on the Pixar Short Films Collection – Volume 1 DVD and blu-ray, along with early classics like The Adventures of André and Wally B and more recent fare like Lifted.
Enrico Casarosa, director of Pixar's newest short La Luna, has said in an interview with A113 Animation that the short will definitely be included on a forthcoming second collection of Pixar shorts, and will also run before screenings of Pixar's Brave this summer.
A113 Animation: Mm, it'll be on the DVD for Brave hopefully?
Enrico Casarosa: It actually, it's supposed to be on the DVD of the shorts, you know, there's a new shorts [DVD], and that'll be available soon.
A113: When's that due out, the second shorts collection?
Chris Wiggum: We haven't announced that date yet, so, there'll be an announcement about that coming up in the next, the next few months I would guessed.
Other shorts that will very likely be found on the DVD are Day & Night (which you'll remember if you saw Toy Story 3 in the cinema), Presto (which ran with WALL-E) and Partly Cloudy (shown before screenings of Up). The first collection consisted of 13 different shorts, so it's possible that Volume 2 will include the new Toy Story shorts Hawaiian Vacation and Small Fry, plus a few more oldies from the vault.
I've not seen La Luna myself, but film editor Brendon Connelly has and claims it is "ace", because apparently he has turned into a character from a 90s sitcom.
---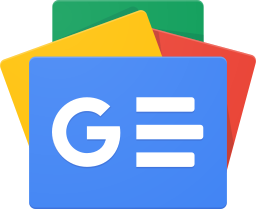 Stay up-to-date and support the site by following Bleeding Cool on Google News today!