New Image from The House with a Clock in Its Walls
When you think of kids' movies, Eli Roth is not exactly the first, second, or third director that would come to mind. But the man who made his mark in the torture porn genre is making the jump to kids' movies this fall in the adaptation of The House with a Clock in Its Walls. It features a fantastic cast that includes Cate Blanchett and Jack Black.
Roth has mentioned that he was allowed to make the movie a little scary, but scary in a way that still appeals to kids. The first horror movie for kids. Entertainment Weekly has a brand-new picture featuring the principal cast.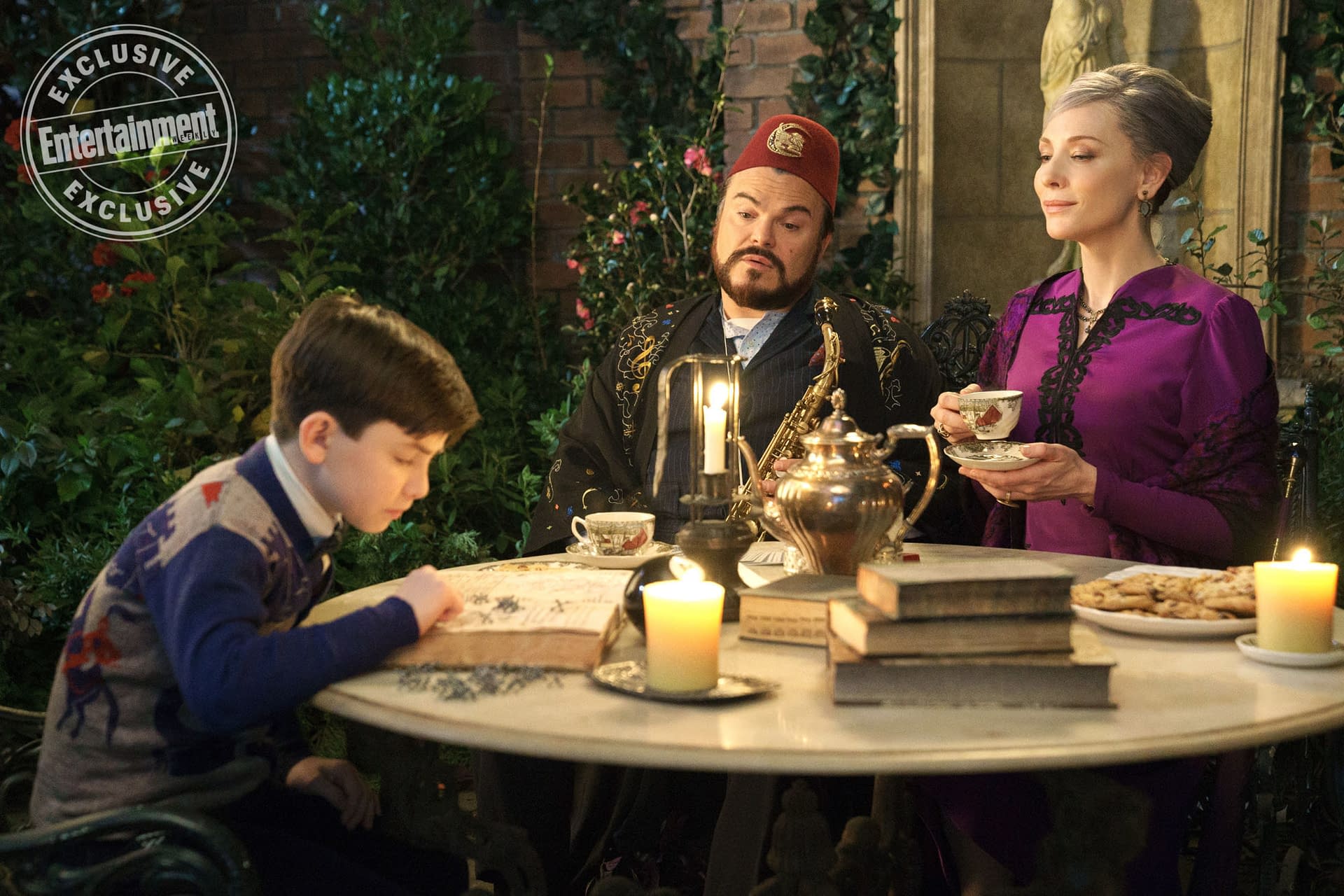 Summary: Lewis Barnavelt, after losing his parents, is sent to Michigan to live with his uncle Jonathan. He discovers his uncle is a warlock, and enters a world of magic and sorcery. But this power is not limited to good people: Lewis learns of Isaac Izard, an evil wizard who wanted to cause the Apocalypse so that he could see what happened afterwards. To do this, he constructed a magical clock with black magic, as long as it exists it will keep ticking, counting down to doomsday. He died before he could finish the clock, but he hid the clock in his house, where Uncle Jonathan now lives. Now Lewis and Jonathan must find the clock before it's too late, and before Isaac's wife, Selena, gets to it.
The House with a Clock in Its Walls, directed by Eli Roth, stars Cate Blanchett, Jack Black, Kyle MacLachlan, Owen Vaccaro, Lorenza Izzo, and Colleen Camp. It will be released on September 21st.