The posters for Ant-Man and the Wasp keeping rolling in as we get closer and closer to the release date. It's not uncommon for there to be multiple exclusive posters these days, and Ant-Man and the Wasp is no different. This time the exclusive poster comes to us from the Dolby Cinemas Twitter account.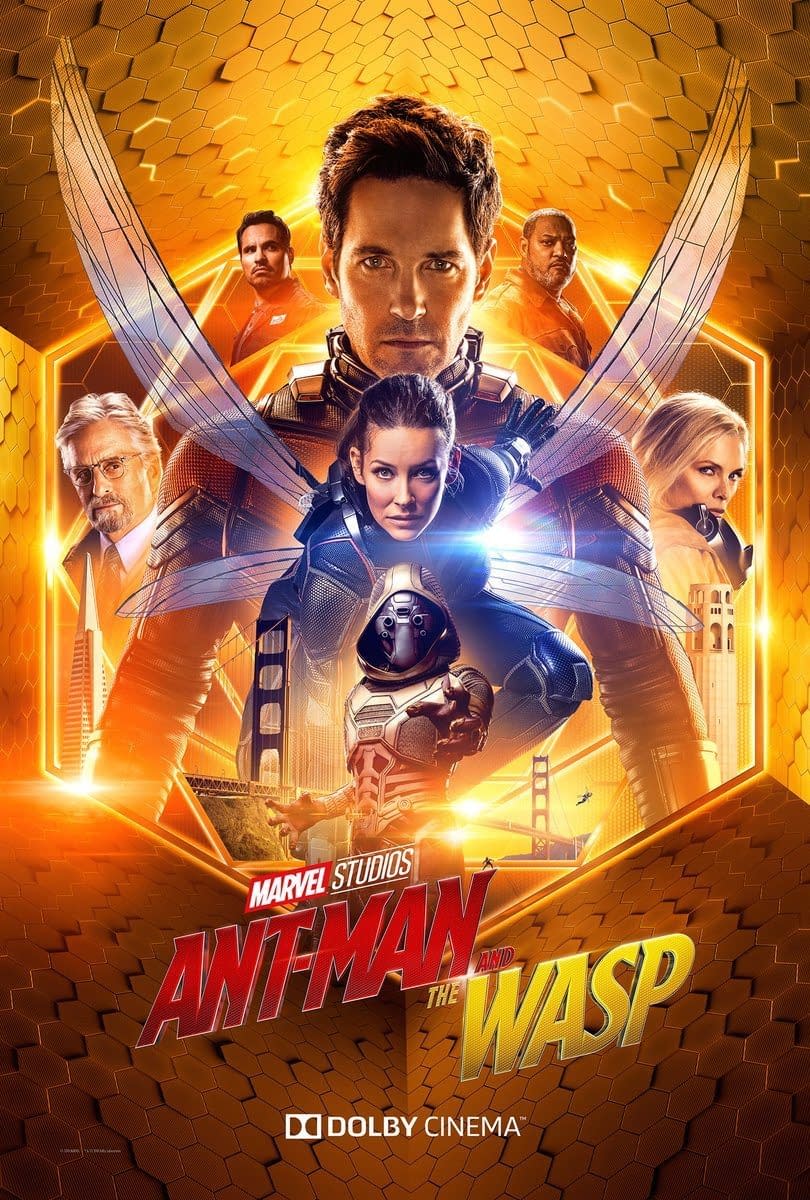 This is a little similar to the Thor: Ragnarok poster but the wings really set it apart. The colors aren't bad and it doesn't look like everyone was too photoshopped which can sometimes be a problem for these posters.
Plus, they put Luis on the poster, so it gets bonus points for including the best character in the MCU.
Summary: As Scott Lang balances being both a Super Hero and a father, Hope van Dyne and Dr. Hank Pym present an urgent new mission that finds the Ant-Man fighting alongside The Wasp to uncover secrets from their past.
Ant-Man and the Wasp, directed by Peyton Reed, stars Paul Rudd, Evangeline Lilly, Hannah John-Kamen, Michael Douglas, and Michael Peña. It will be released on July 6th.
Enjoyed this article? Share it!