"No Time to Die": Pushed to November 2020 for Full Global Push
The ripple effects from the coronavirus globally pushed one of the most anticipated films of 2020 in No Time to Die. MGM, Eon, and Universal decided to push the final Daniel Craig Bond film to November 2020 in hopes Asian box office recovered by then, according to Deadline Hollywood. The studios released a joint statement.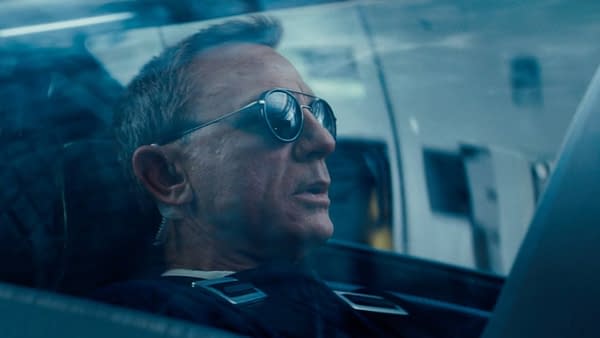 Statement from MGM, Universal, and Eon
"MGM, Universal and Bond producers, Michael G Wilson and Barbara Broccoli, announced today that after careful consideration and thorough evaluation of the global theatrical marketplace, the release of No Time to Die will be postponed until November 2020. The film will be released in the U.K. on November 12, 2020 with worldwide release dates to follow, including the U.S. launch on November 25, 2020."
More Delays to Come?
The new date pushes the film to the Wednesday before Thanksgiving in time for the winter holidays. The delay of the film likely set precedence for other upcoming summer blockbuster films. Numerous projects and events affected postponed or canceled. Studios like Paramount and Netflix suspended productions of Mission: Impossible 7 and Red Notice with shots planned in Italy. The coronavirus estimated to cost China around $2 billion at the box office due to the nation's imposed quarantine. The studios ran a heavy promotion of the film with interviews of the cast prior to the announcement.
Box Office Figures
The Craig Bond films grossed a combined $3.18 billion at the box office. Skyfall (2012) and Spectre (2015) grossed the highest in the franchise at $1.1 billion and $880 million, respectively. The Bond franchise's 24 films are the third highest-grossing behind Star Wars and the Marvel Cinematic Universe.
No Time to Die is directed by Cary Fukunaga and co-written by Neal Purvis, Robert Wade, and Phoebe Waller-Bridge. The film also stars Léa Seydoux, Rami Malek, Ana de Armas, Christoph Waltz, Ralph Fiennes, Naomie Harris, Ben Whishaw, Lashana Lynch, and Jeffrey Wright.
How many other films will be delayed?