With Nothing Better To Do, Game Of Thrones Author George R. R. Martin Opens Nonprofit Movie Studio In New Mexico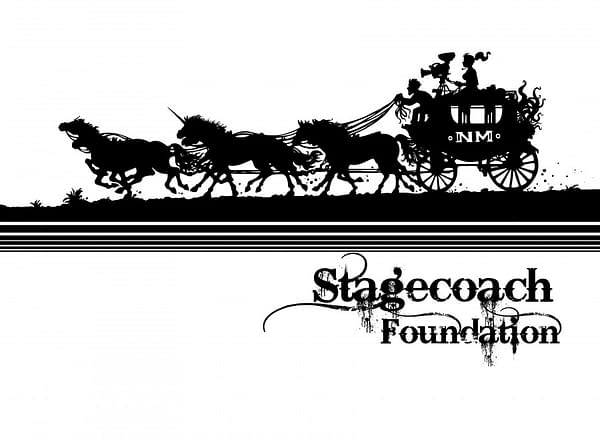 It's been a few weeks since our last update on things George R. R. Martin is doing instead of finishing the long-awaited penultimate book in his A Song of Ice and Fire series. Last time, it was a short story set in the world of Game of Thrones that Martin was releasing as part of an anthology, and the time before that it was searching for Wild Cards art. So what is George R. R. Martin working on this time? If you guessed "something other than finishing The Winds of Winter," you would be correct.
According to The Albuquerque Journal, the author whose novels are the basis of HBO's Game of Thrones TV show which has already surpassed them in terms of progressing the story that Martin is never going to finish, Martin's latest project is opening a non-profit movie production studio in Santa Fe, New Mexico. According to the report, the 30,000 square foot "Stagecoach Foundation" project will be accessible both to established Hollywood film projects and up and coming filmmakers. So, for instance, if someone wanted to adapt the unfinished fantasy book series of an author as a television show while that author went off and did pretty much everything under the sun other than finishing those novels, then this new studio would be a pretty good place to do that.
On his blog, where Martin has written more words in the last few years than it would take to complete a manuscript for the highly anticipated Winds of Winter, Martin wrote:
Stagecoach will be a non-profit foundation. Our dream is to bring more jobs to the people of Santa Fe, and to help train the young people of the city for careers in the entertainment industry, through internships, mentoring, and education.

Once upon a time, before airplanes, before railroads, it was the stagecoachs that brought people to Santa Fe. Our hope is that Stagecoach will do the same.

And none of this would be possible without the generosity and visions of the late David Weininger, who passed away in November… but whose legacy will live on.
We're glad to see Martin is keeping himself busy.