Pete Davidson Cast As Joey Ramone In Netflix Biopic
Pete Davidson will play Joey Ramone in a new biopic of the musician I Slept With Joey Ramone for Netflix. Today, the deal was announced on the 20th anniversary of his death and based on the memoir of the same name by his brother Mickey Leigh. STXfilms will partner with Netflix for the production. No word yet on who else will be cast to fill out the band for the film, but I would think that since this has the estate's blessing, they will move fairly quickly to get the deals done and get this in front of cameras. The Pete Davidson casting was reported on by Variety.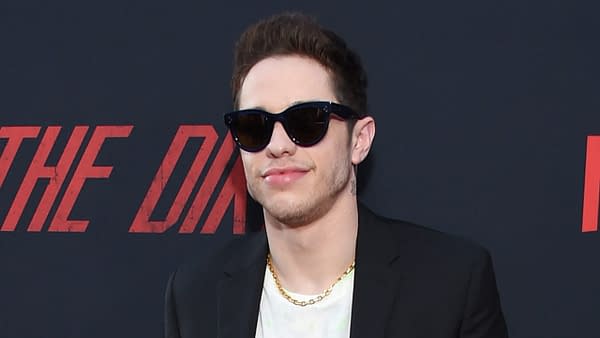 I Don't "Get" Pete Davidson
"The biopic will chronicle the life and times of the legendary musician — born Jeffrey Ross Hyman in 1951 — who co-founded the group in Queens, New York in 1974 and went on to change the sound of rock music by stripping it down to Chuck Berry-level basics (but played twice as fast). The Ramones were arguably the first true punk rock band and not only helped launch the scene around the downtown venue CBGB but ignited the British punk scene with performances in the U.K. in 1976. The group disbanded in 1996, but their popularity and influence is vast and undeniable."
A biopic on The Ramones has been needed for a long time, so I have no issues there, and Netflix will give them a proper budget to do it right. I just don't understand what everyone sees in Pete Davidson. I also don't think he will pull off Joey, which is a problem for a film where he has been cast as the man. I will reserve judgment until I see it, though.