"Portrait of a Lady on Fire" is on Hulu and You Should Watch It
Portrait of a Lady on Fire was just released on Hulu at midnight, March 27 and you should absolutely take the time to watch it as soon as possible. The story of a young French painter, Marianne (Noémie Merlant) sent to paint a wedding portrait of Héloïse (Adèle Haenel) in secret, so she has to observe her subject by day and paint by night, has them growing closer and eventually falling in love. It's beautiful and a film far too many of us missed out on, as its wide US release came just as coronavirus began shutting down theaters and delaying major movie releases.
The latest from writer/director Céline Sciamma is a beautiful piece of art about art, about relationships, about women. Every single frame of this movie feels like classical French painting thanks to the work of cinematographer Claire Mathon and the costume design by Dorothée Guiraud.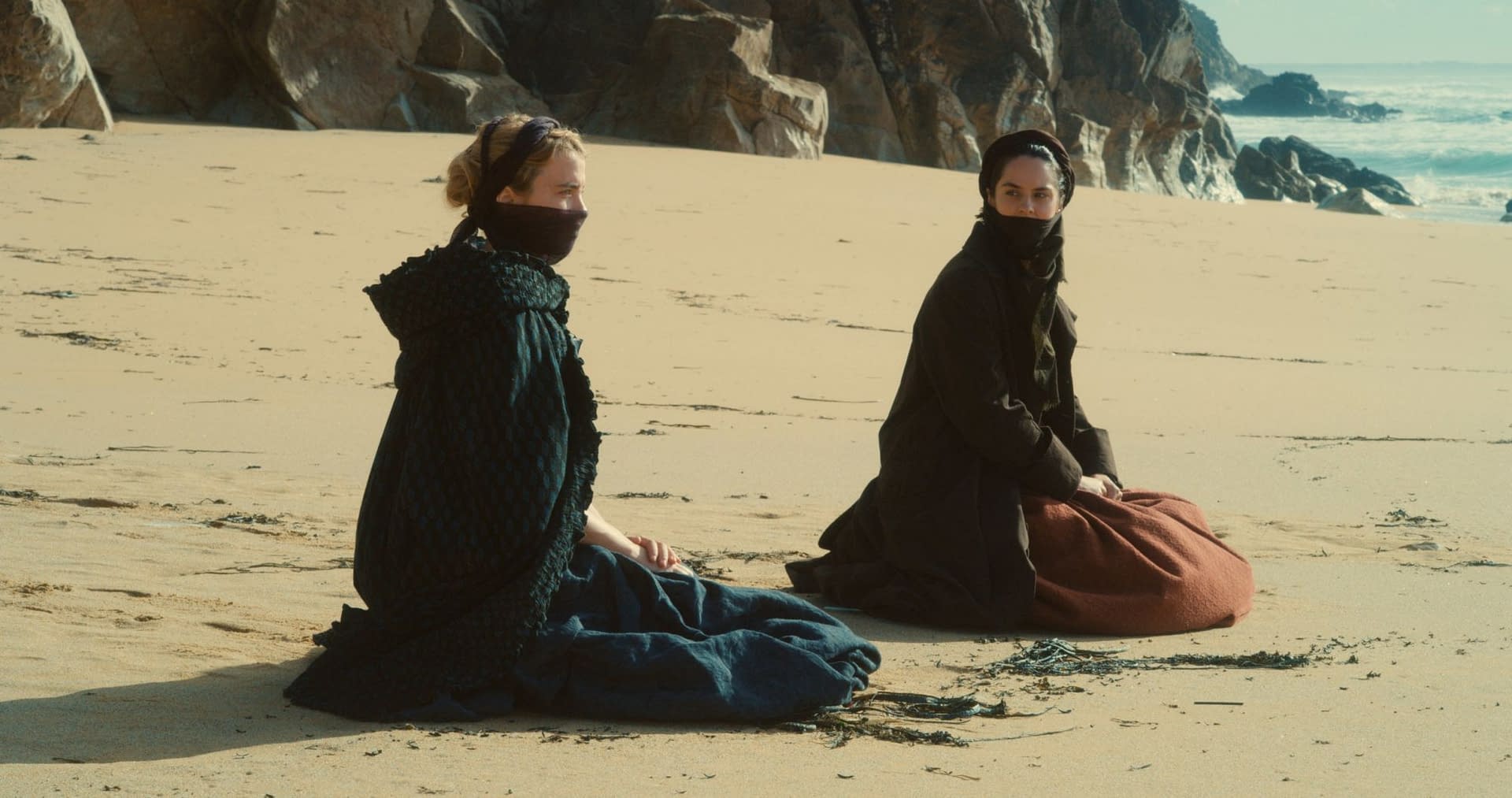 But so much more than that, this film is about its emotional core and the relationship between these two women. It's just so beautiful and it's so rare to see relationships between women treated so well. While there is nudity and sex, it is never exploitative.
So much of this comes back to the inherent difference in the female gaze and that this was written, directed, and shot by women. People may not always appreciate this, but it is literally the difference between a movie like Suicide Squad and its cheesecake shots of Margot Robbie and Birds of Prey… and the Fantabulous Emancipation of One Harley Quinn.
And this is why we need more women working behind the camera, writing scripts, directing, and being in charge of our movies. In fact, this makes a nice double feature with Greta Gerwig's Little Women, as both are about women protagonists struggling against the expectations of society around marriage, around whether women should be making art.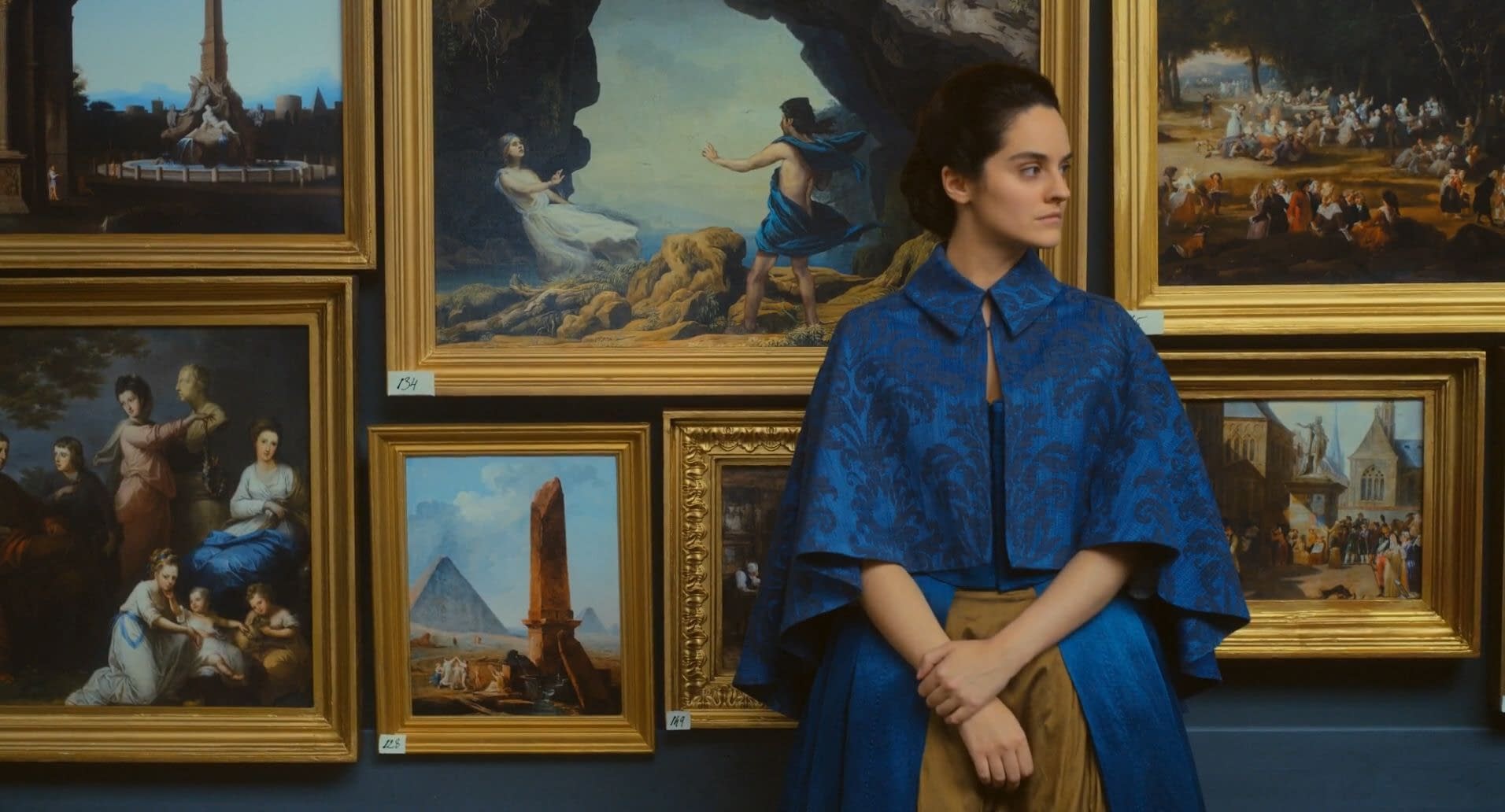 And ultimately, this is a film about art– specifically painting. Marianne is such a gifted painter, but she talks about not being able to paint male models because men won't allow her, as it would give her access to better painting the male form, therefore being able to create "real" art.
But this film's final rumination on art of any form is about its ability to convey emotion. Watch the final scenes of this movie and how affecting listening to an orchestra is– and why. The context and the memory associated with it bring back complex emotions. Watch as a painting with a tiny hidden clue says everything about these women and their relationship.
It's just such a masterpiece on every level.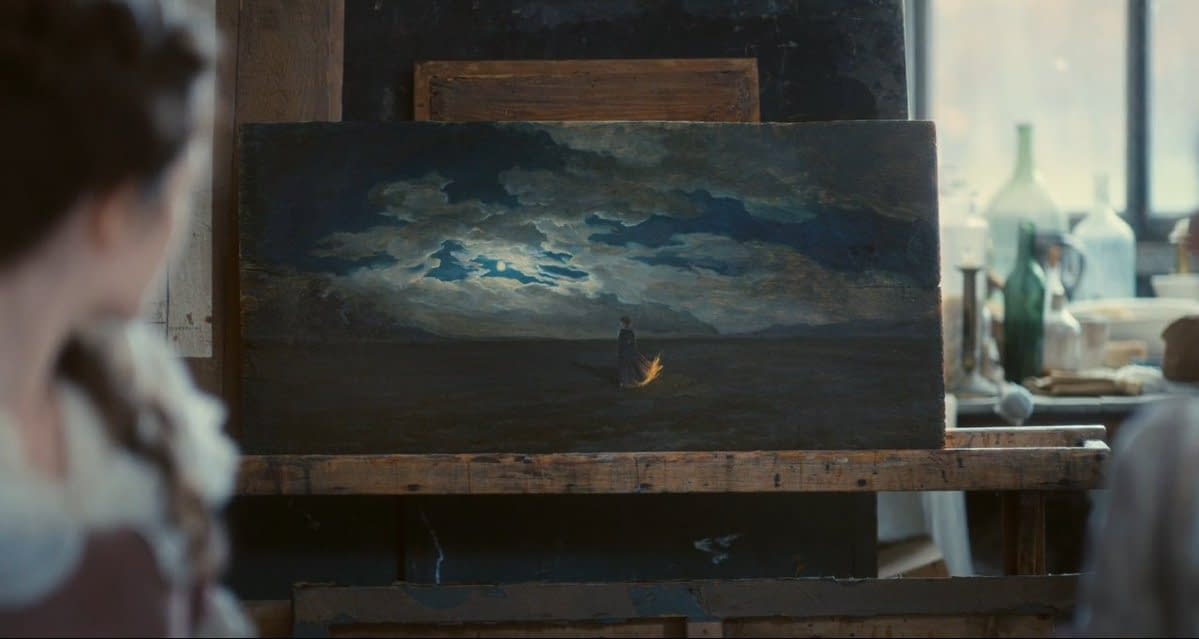 Yes, in case you forgot, the film you should be watching is Portrait of a Lady on Fire and it is available on Hulu right now. Go grab some wine or whatever makes you feel fancy, and watch this movie.
Oh, and don't shortchange yourself. Be prepared to engross yourself in this. It is French and it is subtitled, so don't think you can get away with playing Animal Crossing while you watch this in the background. (I tried. I stopped after 2 minutes because I was too engrossed.) This is one of the times when you want to, as much as possible, re-create the theater experience and make sure there are no other distractions and just concentrate on this masterwork of cinema.
---
---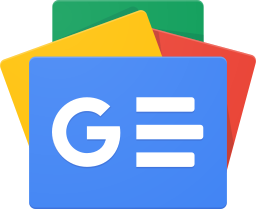 Stay up-to-date and support the site by following Bleeding Cool on Google News today!