Quentin Tarantino Says "Kill Bill 3" is Actively Discussed
Quentin Tarantino has created a stacked roster of respected films, with one of his very best being Kill Bill, the epic tale of revenge. Stylized as a spaghetti western and influence of samurai cinema, the film was divided into two parts making it a timeless film saga that's one of the greatest films in the last two decades.
Despite the fact that the Bride (Uma Thurman) received her payback, there have always been slight conversations surrounding the possibility of a Kill Bill 3. Tarantino has sometimes seemed hopeful and other times hesitant, but now the writer and director has another update on a chance for more Kill Bill when talking to Andy Cohen.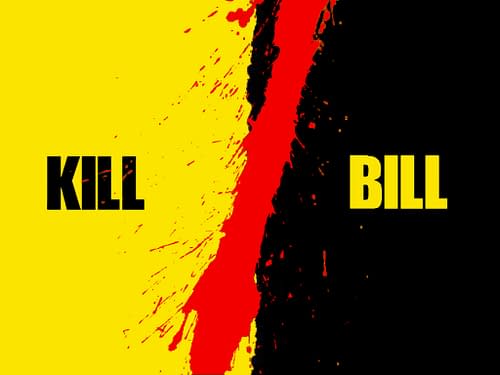 "I just had dinner with Uma Thurman last night," Tarantino tells the radio host, "We were at a really cool Japanese restaurant. I do have an idea of what I would do with ['Kill Bill Vol. 3']. That was the whole thing, conquering the concept. What has happened to The Bride since then? And what do I want to do?I didn't just want to come up with some cockamamie adventure. [The Bride] doesn't deserve that. The Bride has fought long and hard. I have an idea now that could be interesting. I still wouldn't do it for a little bit. It would be at least three years from now. It is definitely in the cards."
Originally, it had been said that the film would likely feature Vernita Green's daughter seeking revenge on The Bride, so a clash between both daughters over their mother's history seemed plausible. With characters like Sofie Fatale and Elle Driver still alive and likely unhappy as well, there's plenty of room for more — but let's not forget that nobody can defeat the ultimate badass, Beatrix Kiddo.
Tarantino has stated this for a few years now, so hopefully, this three-year comment suggests there's some possible timeline where he'll be fitting this into his schedule.