Reminiscence Review: Amazing Worldbuilding With a Generic Story
Reminiscence is a movie where the wallpaper is far more interesting than anything that is happening in the room. A rather generic high concept science fiction story is elevated by some fascinating worldbuilding that would have benefited from more time to explore it.
Director: Lisa Joy
Summary: Nick Bannister, a private investigator of the mind, navigates the darkly alluring world of the past by helping his clients access lost memories. Living on the fringes of the sunken Miami coast, his life is forever changed when he takes on a new client, Mae. A simple matter of lost and found becomes a dangerous obsession. As Bannister fights to find the truth about Mae's disappearance, he uncovers a violent conspiracy and must ultimately answer the question: how far would you go to hold on to the ones you love?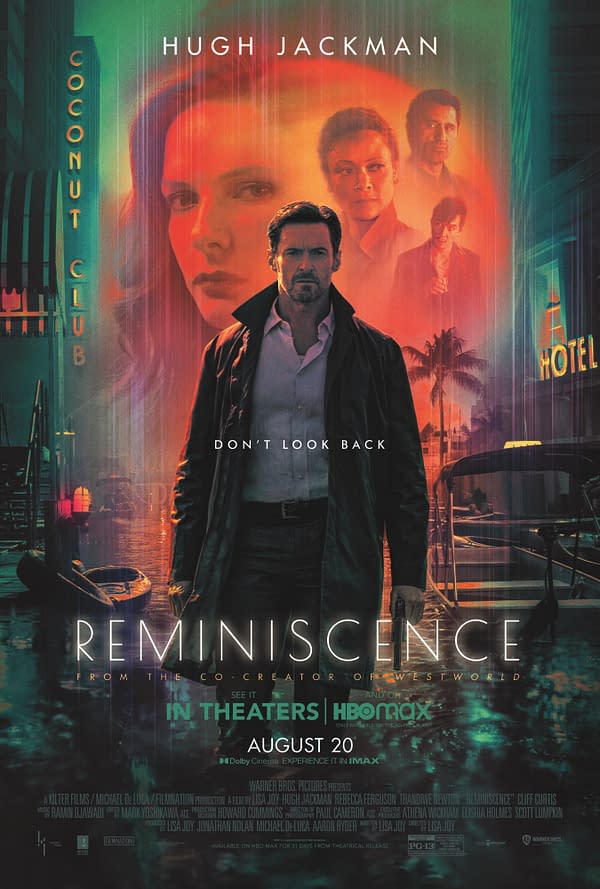 There are a lot of things that make the first John Wick movie very good, but the thing that elevated it to great was the worldbuilding. There was this underground world of assassins and a hotel that was basically neutral ground and all of these spoken and unspoken rules. Those were the things that made that movie great and they are the reasons why we are not only getting a fourth installment but also a television show. Good worldbuilding can elevate projects and make something that is good into something great. However, it can also highlight where other portions of a project don't work. Yes, the world might be fascinating, but everything in it is something we've seen before, so why are we focusing on X when Y and Z are so much more interesting? That is the fundamental issue with Reminiscence; the world is too interesting for the generic story that it is being built around.
Reminiscence clearly draws inspiration from previous high concept science fiction like Total Recall or Blade Runner in its exploration into the concept of memory. We're trying to solve the mystery of a woman's disappearance through the memories of various other people. This is all fairly unoriginal, even if the way they show the memories is interesting. No one really does anything that is really that unique, and even the final twist of what is actually going on is a story that has been playing out in fiction over and over again for as long as stories have existed. It's all very well acted, well presented, and while the writing isn't exactly unique, it isn't bad either. It's exactly what you would expect from this sort of movie.
However, everything about this world is interesting. Reminiscence takes place in Miami sometime in the future after sea levels have risen drastically. The world is so warm that the city has essentially turned nocturnal because no one wants to deal with the hot sun. The city has been divided by those behind a massive dam, and those who have to use boats to get around like this is Venice because things are always flooded. The streets often have puddles and water in them because the tide is continuing to come over the barriers that are barely keeping the ocean at bay. We so rarely get to see what the world might look like and how it might adapt if global warming truly came and ruined things for these low-lying cities. Usually, they are just abandoned or completely underwater, but most buildings in cities are tall. The skyscrapers reaching out of the ocean as it hits the buildings.
Then there is the war that all of the characters are talking about. The easiest comparison to talking about a war that clearly had some sort of great impact without actually explaining everything would be like watching Serenity without knowing any of the war histories we get from Firefly. There is talk of internment camps, and people left abandoned when cities suddenly flooded. But then you're left wondering, did these prisoners get left behind because of a massive hurricane and storm surge? Because rising sea levels don't happen overnight, yet there does seem to be some indication that maybe this did happen that fast. There are places abandoned to the water that look like they had to be left in a hurry, as if there was some sort of mass evacuation. Yet there was preparation to give the rich somewhere to stay dry, so people did know it was happening.
This world is so interesting, and the implications are so far-reaching that when we have to go back to the mystery of a man trying to track down a woman who vanished, it becomes almost distracting. Whenever someone offhandedly mentions the war or tours or anything about the city seems to turn up in the background, you almost wish the movie would stop and explain itself some more because there is so much potential here for more. It reeks of a script that could have been a mini-series in its own right. Perhaps more time exploring this world would have helped counter the rather generic storyline. Perhaps seeing more consequences of people becoming lost in the past would have helped make the tragedy of some of these side characters more potent.
It could have helped flesh out the relationship between Nick [Hugh Jackman] and Mae [Rebecca Ferguson] and made us really care about her as a person, about him as a person, and whether or not we want them to find each other again. And it could have given people like Thandiwe Newton more to do than being a background character. She has an amazing history that is barely alluded to, and, again, the tragedy of her life could have felt so much more potent if we could have seen more of it. Reminiscence is a movie about memory, yet aside from the memories of a few people, we don't see much. There was a plot reason to show flashbacks, yet we don't see many of them unless it specifically has to do with the plot.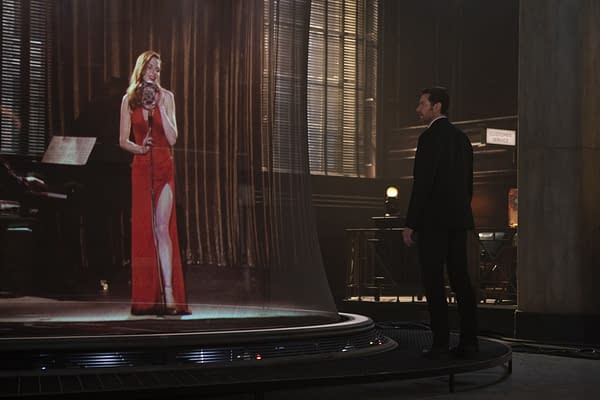 Reminiscence is a generic idea built into a world with so much potential that it leaves you a little angry about the wasted potential. There is so much that could be here, but instead, they decided to tell a rather boring story and just use their incredibly interesting world as window dressing and nothing more. There are enough interesting things going in the background, and everything is well shot and well-acted enough to keep you interested. However, in the end, it's all competent and forgettable. The kind of movie to get endless reruns on TV that you might stop to watch if there's nothing else to do, but one that will ultimately have no impact on its audience.
---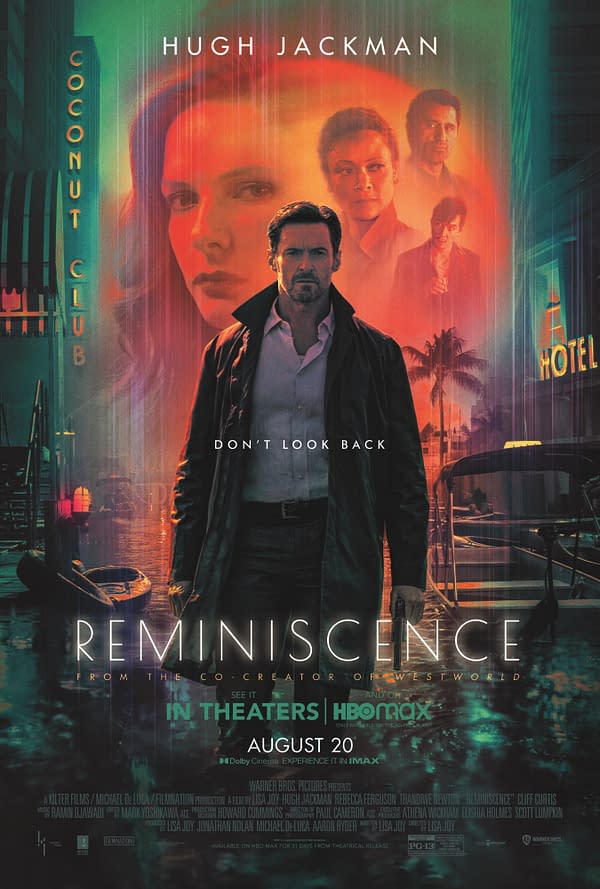 ---
Reminiscence is a rather generic high concept science fiction story is elevated by some fascinating worldbuilding that would have benefited from more time to explore it.