Report: Disney's Live-Action 'Pinocchio' Has Been Cancelled
It would appear that Disney canned their upcoming live-action adaptation of Pinocchio, at least according to cinematographer Seamus McGarvey.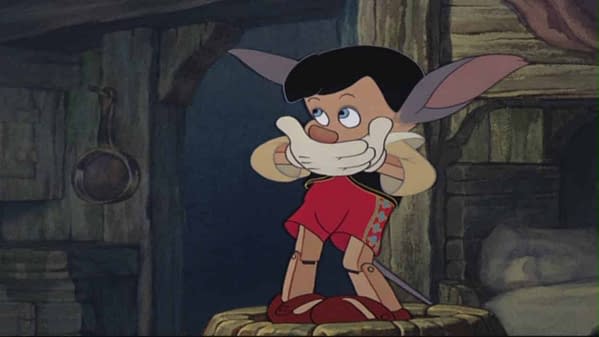 McGarvey was on board to be cinematographer for the film, but he revealed during a stop by Discussing Film that Disney nixed the project over the holidays:
"I don't think it's a secret anymore, but the film has been cancelled over the holidays, over Christmas.

The director basically pulled out of the film, for um, family reasons. Disney are trying to find a new director, but yeah, I read those reports that Tom Hanks and all those other people, but yeah, they're trying to get it going."
Disney has yet to comment on the possible cancellation.
There is still a stop-motion Pinocchio in the works from Guillermo del Toro for Netflix, which sounds just as dark and delicious as one would think it would be.
We'll let you know what we hear about the tale of two wooden boys.