Riverdale seems to love siblings. They start off by killing Cheryl's brother Jason Blossom, and now going into Season 2 we get to meet Betty's long-lost brother Chic. The producers cast actor/musician Hart Denton, whose only previous TV credit was an episode of Fox's Lethal Weapon last year.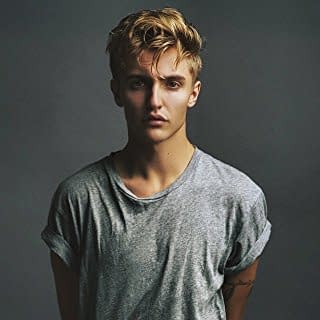 According to TVLine, Chic will be a recurring role that will start up about midseason. The character was first mentioned in last seasons finale where Betty's mom Alice confessed to having gotten pregnant in high school and giving up the baby. Veronica figured Betty's brother would be a "blonde Adonis."
Denton is not the only new cast member this season. Mark Consuelos (The Night Shift) will be playing Hiram Lodge, Veronica's father and Graham Phillips (The Good Wife) will be playing her old friend and troublemaker Nick St. Clair. Showrunner Roberto Aguirre-Sacasa said that this season has the potential to be the darkest storyline they've told. And that's coming off a season that started with a murder.
All that going on and we still don't know what condition Fred Andrews (Luke Perry) is in, nor why someone would want to shoot him.
Riverdale Season 2 is set to debut on Wednesday, October 11th on the CW.
And since everyone on the show seems to sing, here is Denton performing a song called 'My Little Girl'.
https://youtu.be/34OK1JwtzHY
Enjoyed this article? Share it!