Perhaps one of the films we're the most looking forward to is the one we know the least about- Terminator: Dark Fate. Sure, we know who's directing, who's starring, and the basics of the world we'll be diving into, but as soon as you toss in Cyberdyne Systems time-traveling cyborgs, anything is possible.
The trailer, in particular, has been on our minds since those lucky audience members at CinemaCon were treated to some footage, which ended up getting director Tim Miller (Deadpool) choked up on stage. We were kinda hoping it'd be a Mother's Day treat, but, it just wasn't ready yet.
THAT CHANGES TODAY, with the first teaser trailer.
Welcome to the day after Judgment Day. Producer James Cameron returns with director Tim Miller for #TerminatorDarkFate. In theatres 11.1.19. Watch the official trailer now. pic.twitter.com/HB71m1iGty

— Terminator: Dark Fate (@Terminator) May 23, 2019
As to the return of a notable mother in the genre of action and science fiction, returning star Linda Hamilton had all the right reasons for coming back to the franchise she originally launched along with filmmaker James Cameron and co-stars Arnold Schwarzenegger and Michael Biehn back in 1984 (and again in 1992).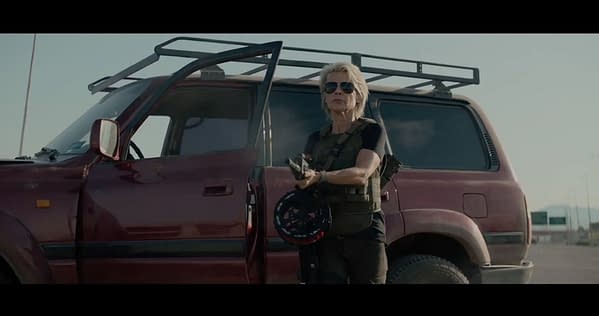 "I didn't want it to look like a shameless money-grab, I wanted the script and the story where going to be worthy of carrying on the tale," Hamilton said during a red carpet interview. Yes. YES, this is exactly what we wanted to hear.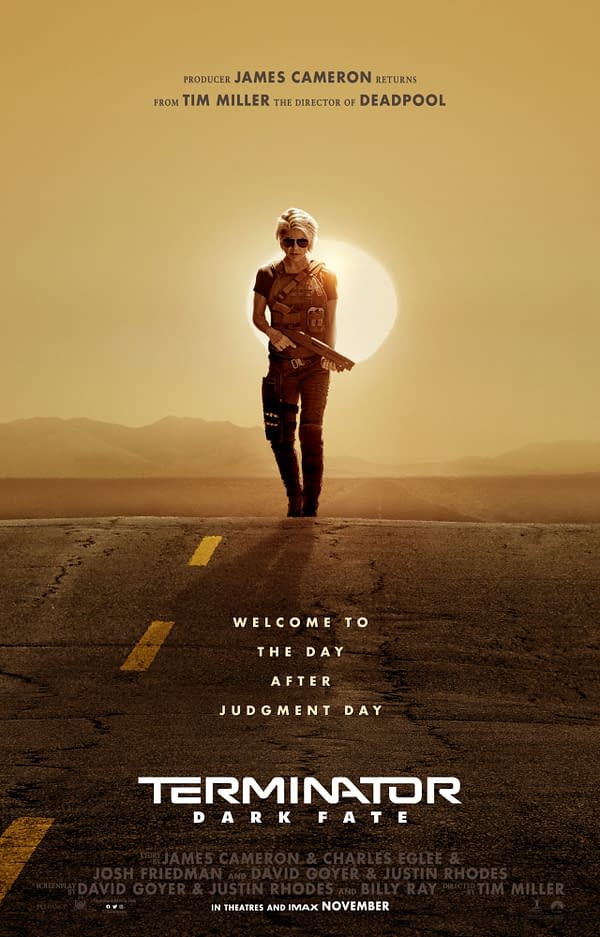 "Linda Hamilton (Sarah Connor) and Arnold Schwarzenegger (T-800) return in their iconic roles in Terminator: Dark Fate, directed by Tim Miller (Deadpool) and produced by visionary filmmaker James Cameron and David Ellison.

Following the events of Terminator 2: Judgment Day, Terminator: Dark Fate also stars Mackenzie Davis, Natalia Reyes, Gabriel Luna, and Diego Boneta."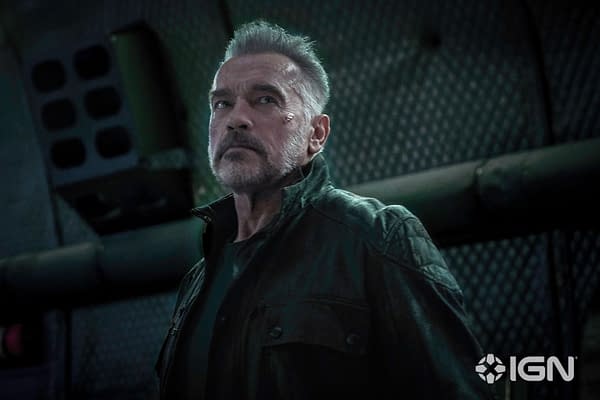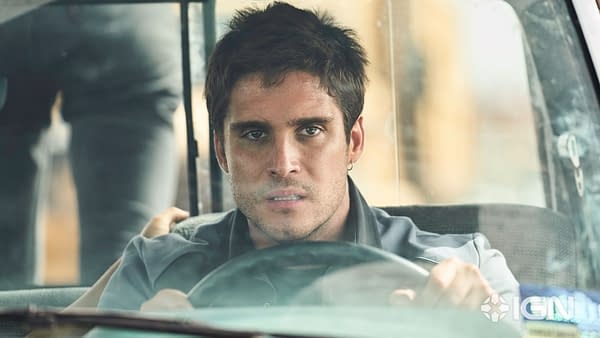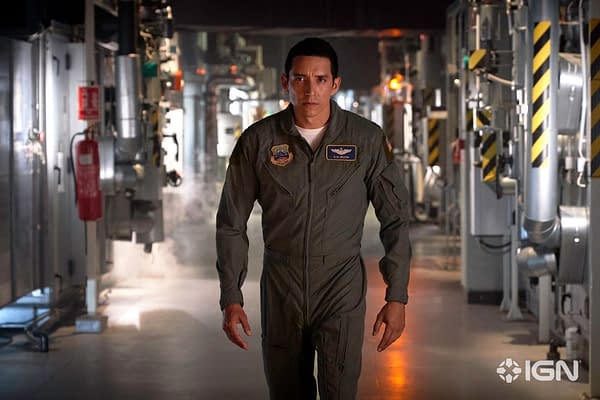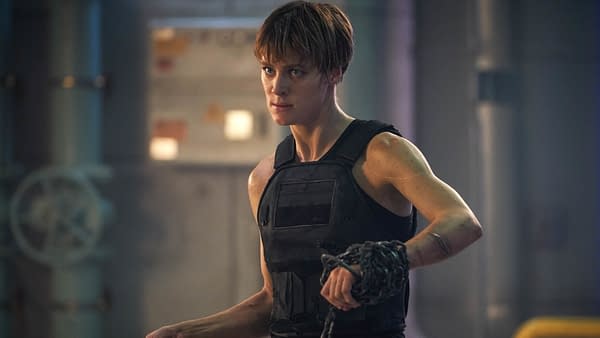 Tim Miller (Deadpool) is directing, and JunkieXL (Mad Max: Fury Road) will be doing the score!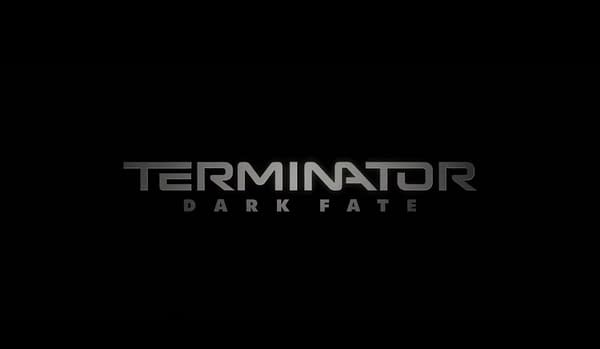 Expect to see Terminator: Dark Fate in theaters on November 1st, 2019.
Enjoyed this article? Share it!