If you've heard of the upcoming film Sonic the Hedgehog (and let's face it, it's unlikely you haven't heard about it) then you know it wasn't exactly a film fans were eager for. After a tainted first impression about the blue hedgehog being brought to life, the film was said to undergo changes in design and post-production which is typically a costly update. Now after speculation about these changes being made, the second trailer has surfaced with a new, revised version of the character that has a lot more promise than the initial footage revealed.
The trailer (which just dropped today) gives a much clearer look at the new Sonic, who resembles his old-school video game appearance much more thoroughly than before. These new changes are a solid choice by Paramount, almost instantly changing the fan response to a more optimistic reaction for the upcoming film. In the trailer, we also see that he forms a quick partnership with James Marsden's character who takes it upon himself to help protect Sonic from Dr. Robotnik (Jim Carrey). Sonic additionally gets himself into speedster shenanigans that only he could find himself in, giving a better feel for the comedic elements between the character and Marsden.
The vastly improved trailer gives new hope to Sonic fans, as this change seems to enhance the overall experience of seeing Sonic in cinematic form, but with a later release date than intended. Shifting from November of this year to February 2020, Sonic the Hedgehog will hit theaters slightly slower, but looking like a much better version that makes the delay highly necessary. We also got a new poster from the official Twitter that shows off the new design.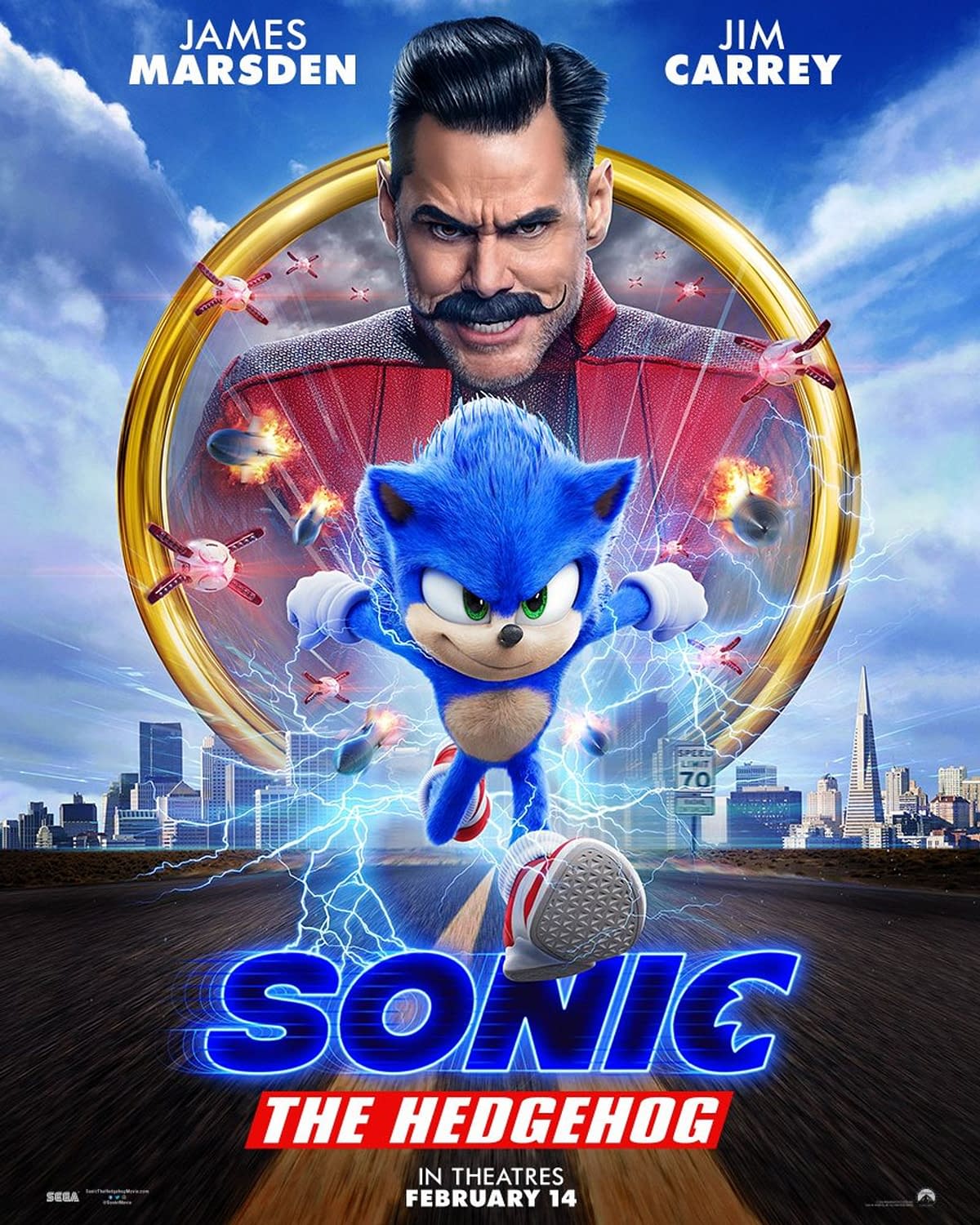 Between the bigger, more Sonic-like eyes and smart choice to decrease the number of teeth from the first glance, this Sonic feels a lot closer to the character we know and love. Sonic the Hedgehog will hit theaters starting February 14, 2020.
Enjoyed this article? Share it!