GammaRay and Celestial Pictures will be hosting a Twitch stream featuring 44 full-length features from the Shaw Brothers Studio's kung fu collection. The marathon will be happening from February 4th-8th on Gamma Ray's official Twitch channel and will include classic funk fu flicks like King Boxer, Crippled Avengers, and Five Deadly Venoms. There will also be double-feature movie nights over four weeks on Thursdays and Fridays on their channel starting at 5pm PDT during the month. If you have a need for some action and fury from the classic days of the genre, this is an awesome chance to watch it for free. We have a few quotes for you from the parties involved about the marathon. Hopefully, enough people watch to make it a full-time thing.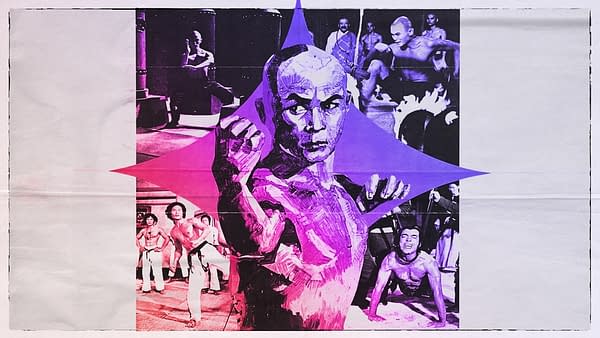 "We're excited to introduce cult classic movies from the 70s and 80s to our fans on Twitch for the first time," said GammaRay COO Do Duong. "Kung fu has influenced filmmaking, hip hop music, and pop culture, so we're thankful to Celestial Pictures for access to their Shaw Brothers action titles, and to Twitch for using their service to introduce a larger audience to the kung fu phenomenon."

"The Twitch community has lots of interests, with martial arts and film-based marathons among them," said Jane Weedon, Director of Business Development at Twitch. "We've seen it in the games they play, their cosplay outfits, and the programming they watch, with the Shaw Brothers' kung fu films being the perfect pop culture combo of these fandoms. Thanks to GammaRay, we get to livestream over 40 of the Shaw Brothers' seminal movies with an interactive global audience."

"We're thrilled to bring the quintessential Shaw Brothers films to a new generation of fans through this collaboration with GammaRay," said Agnes Cheung, Executive Vice President of Celestial Pictures. "Interactive streaming will open up a new horizon for the passionate fandom of kung fu cinema. The marathon will allow the audience to be immersed without interruption in the everlasting Shaw Brothers magic."
Enjoyed this article? Share it!