Own A Piece of the Disney Renaissance Era With This Unique Auction
During the 1990s and surrounding years, Disney experienced what can only be described as a true animation renaissance. This era of exceptional films was defined by what were at the time hits and have become classics in the decades that have followed. This includes 1989's fun The Little Mermaid, 1991's Academy Award-nominated Beauty and the Beast, 1992's unforgettable Aladdin, 1994's epic masterpiece The Lion King, 1995's hauntingly beautiful Pocahantas, 1996's awe-inspiring The Hunchback of Notre Dame, and more. Today, Heritage Auctions pairs two of these films to offer many memorable items from the incredible era.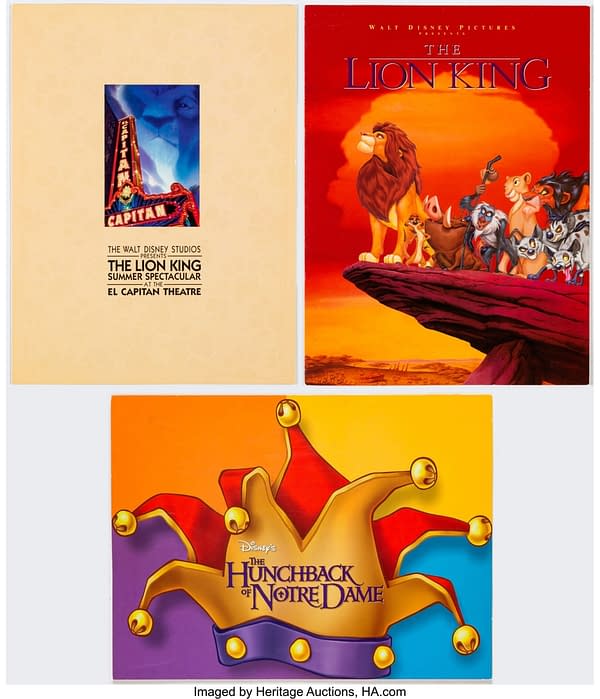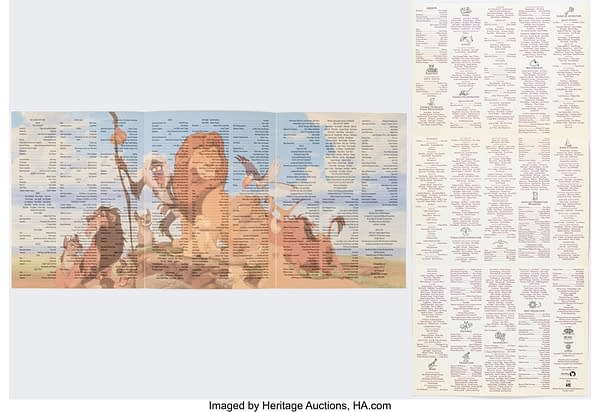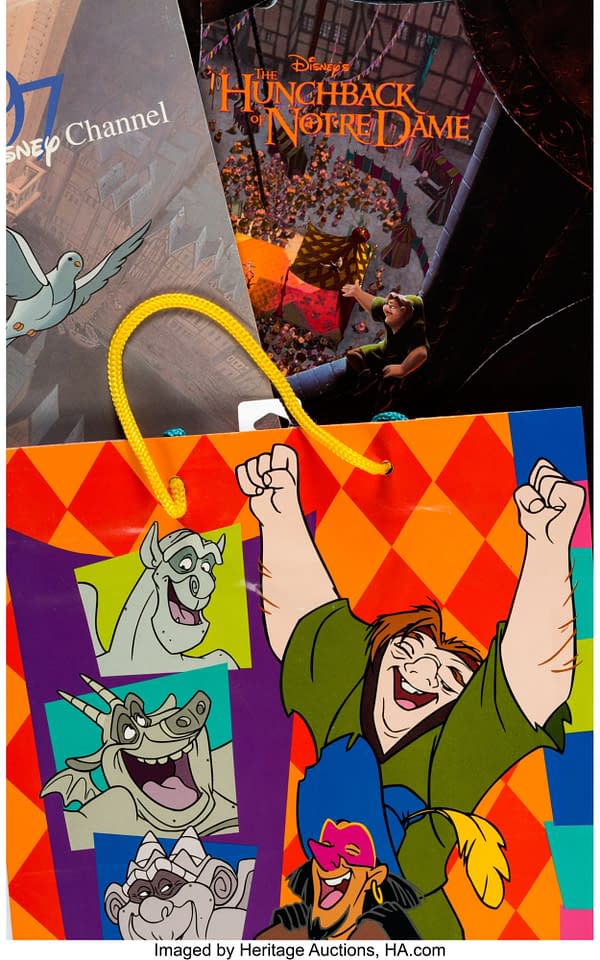 Let's take a look at the full listing.
Here's a fantastic assortment of Disney ephemera and press material from Disney's renaissance era. This marketing material was given to members of the press and other attendees at the premier showings for The Lion King and The Hunchback of Notre Dame. Included in this rare collection is a Lion King press packet folder, two Lion King cast and crew credit handbills, one Hunchback cast and crew credit handbill, Hunchback press kit with foldout poster, 1997 Disney Channel Hunchback calendar, and a Hunchback themed gift bag. Marketing material like this is never made available to the general public. The ephemera is in Very Good condition with light edge wear.
Fans of this iconic era of animation can now head over to Heritage Auctions to bid on this lot. Whether you're a fan of The Lion King or The Hunchback of Notre Dame, or both of these masterpiece films, this auction is well worth your time.