Sterling K. Brown hosted Saturday Night Live last night, and the show took the opportunity to travel to Wakanda for sketch purporting to be a deleted scene from the smash hit movie. Chris Redd played T'Challa visiting Dajalia, the Wakandan sort-of-afterlife. There, he meets his great grandfather, played by host Sterling K. Brown, along with his Great Aunt played by Leslie Jones. However, another recently deceased relative is making things difficult: T'Challa's Uncle M'Butu, played by Keenan Thompson.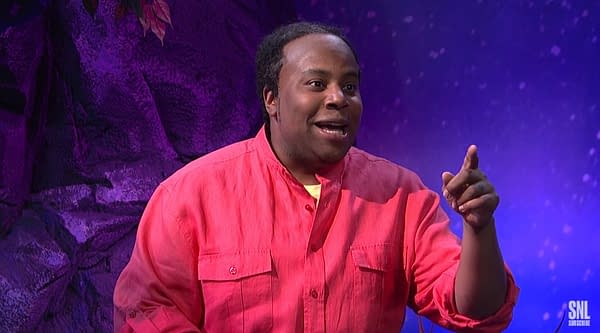 Uncle M'Butu was apparently killed after suggesting his wife, a member of the Dora Milaje, wear a wig during sex. His biggest problem since arriving: no weed.
Maybe they'll put this one back in the movie in the Black Panther Snyder Cut? No?
Check out the sketch below:
Enjoyed this article? Share it!